BYD Europe.
Since its inception in 1998, as the first overseas subsidiary of the BYD company, in nearly 20 years of development, BYD has grown from an relatively unknown brand in Europe to a compelling new energy vehicle industry leader.
More about BYD Netherlands
BYD Headquarters (NL)
BYD Europe B.V. was established in Rotterdam, the Netherlands in December 1998 and was the first overseas subsidiary of BYD.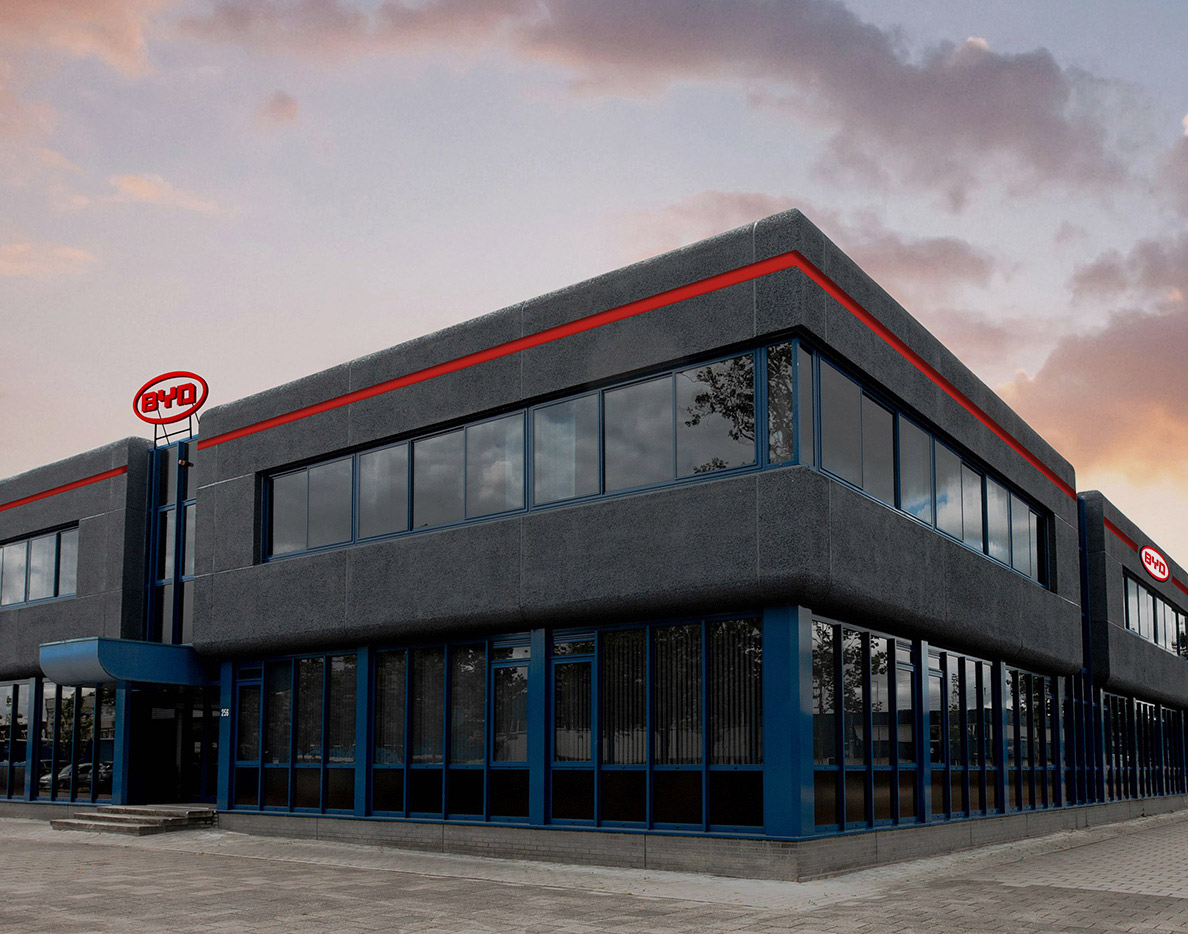 More about BYD Netherlands.
In September 2015, it moved to nearby Schiedam in order to meet the needs of business development.
Its main focus is to provide European customers with BYD new energy vehicles (principally buses), rechargeable batteries, solar panels, energy storage systems, rail transit and other new energy products as well as related after-sales services. BYD Europe is committed to establishing the international brand of BYD Auto and improving its international position in the market.
After nearly 20 years of development, BYD has grown from a brand that has never been known in Europe to a compelling new energy vehicle industry leader. Thanks to the efforts of the European branch, BYD's pure electric buses have already been sold in more than 20 countries and in over 70 major European cities including Amsterdam (the Netherlands), London (the UK), Ankara (Turkey), Madrid (Spain), and Turin (Italy).
Besides that, BYD has two electric bus factories in Europe, one located in Komarom, Hungary, and the other located in Beauvais, France.
Get in touch.
's-Gravelandseweg 256,
3125 BK Schiedam,
the Netherlands
+31 102070888
BYD UK.
BYD UK was established in London, UK in March 2013 and moved to Iver, Buckinghamshire, England in June 2018 to further develop its business.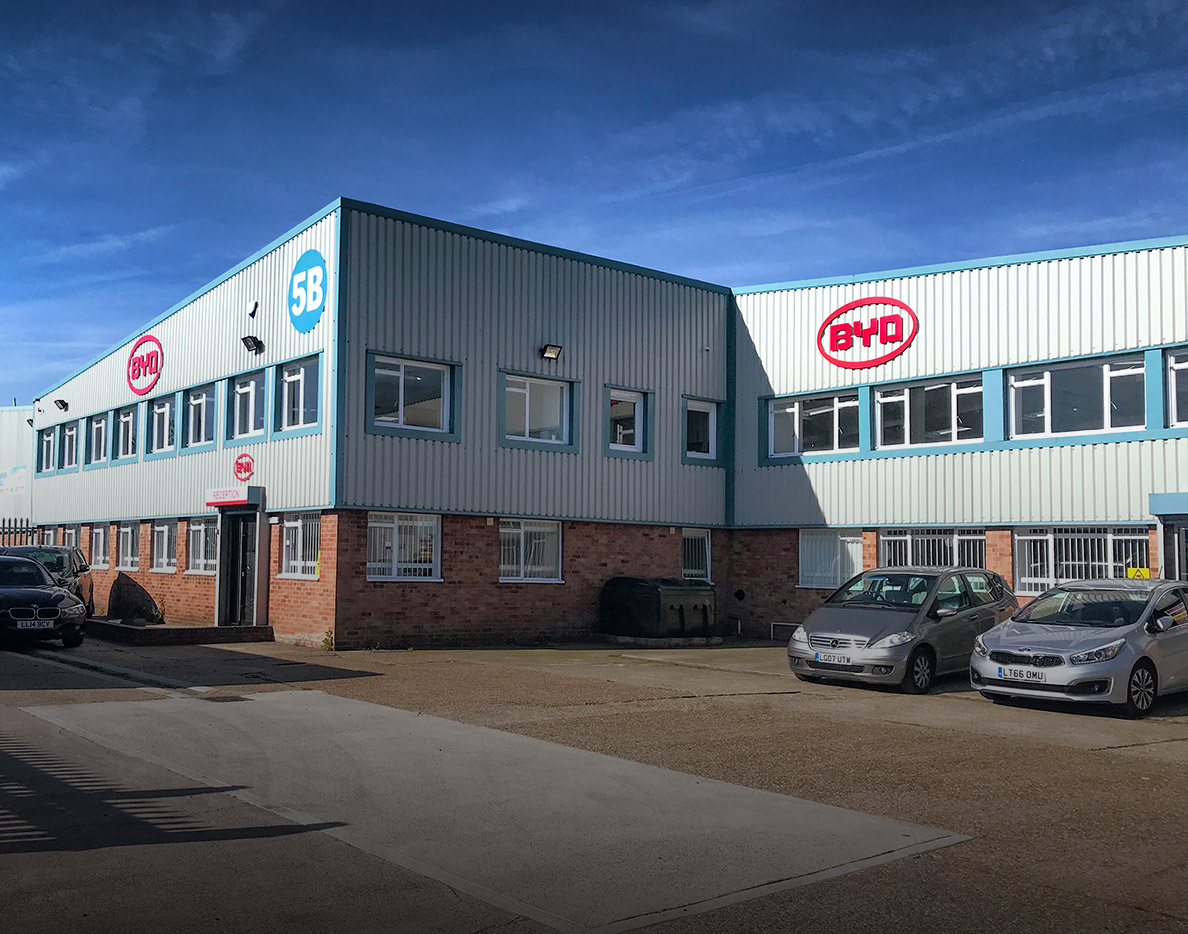 More about BYD UK.
It is primarily engaged in providing our British customers with a series of new energy buses together with interrelated after sales service. The main strategy is to introduce our electric buses to London and other UK cities all of which are dedicated to emissions reduction. In 2015, BYD concluded a cooperation agreement with the UK's largest bus manufacturer, Alexander Dennis Ltd (ADL) and launched a strategic cooperation for the UK market.
BYD provides bus chassis, batteries and core powertrain technology, and ADL manufactures in Britain the bodywork of the bus with a stylish appearance. The win-win cooperation between BYD and ADL is already bringing great success in the UK market.
UK Tax Strategy
BYD France.
On March 23rd 2017, BYD announced that it would invest 10 million euro in the town of Allonne, near Beauvais, in Hauts-de-France to build an electric bus assembly facility.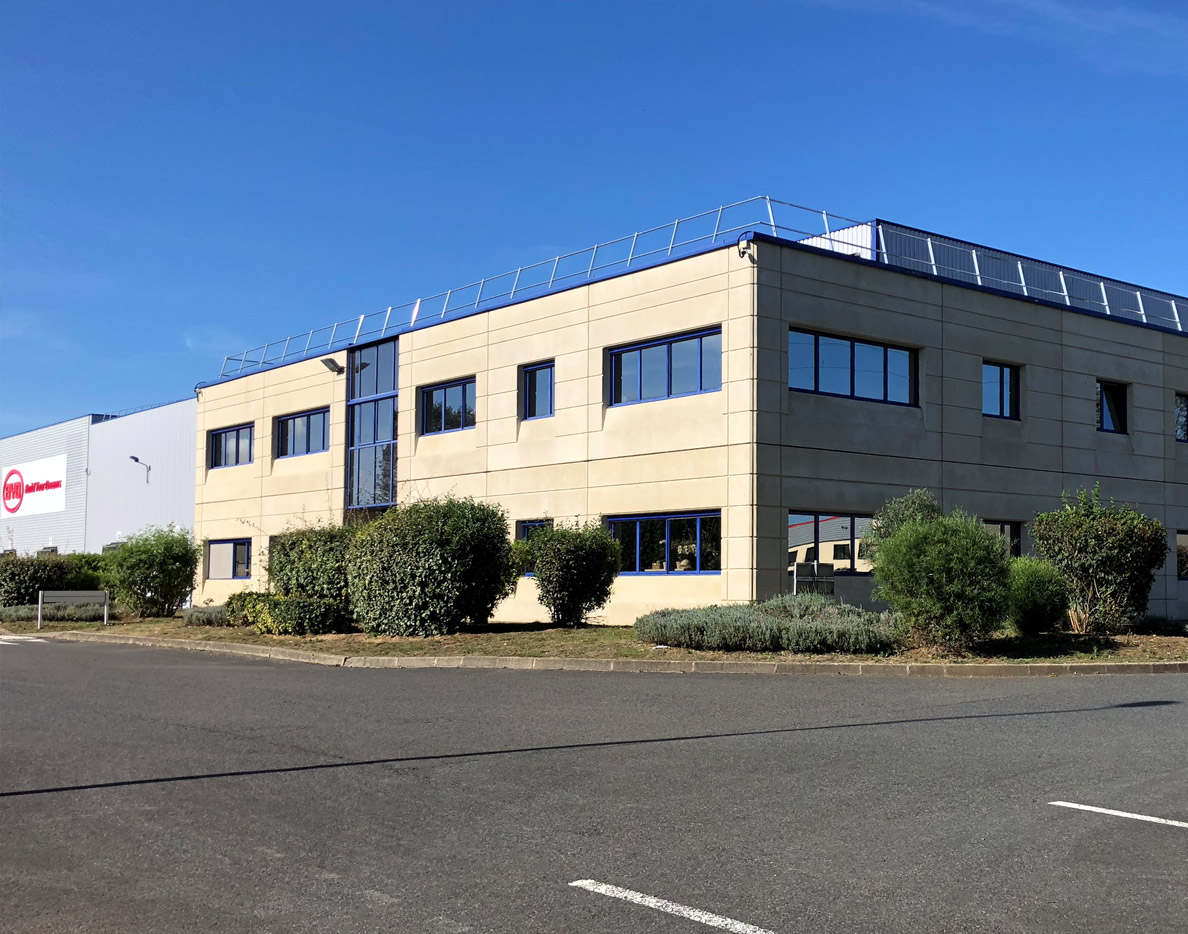 More about BYD France.
This is the second electric bus factory of BYD in Europe and is designed to deliver buses that meet local market requirements and regulations.
The BYD French ebus factory has started production in October 2018. The production facility occupies 32,000 sq m of a parcel totaling nearly 80,000 sq m, and is capable of assembling up to 200 vehicles a year—single-deck buses and coaches—in its first phase. Other vehicles may be added as BYD expands its product line.
In addition to bus assembly, BYD plans an after-sales unit for maintenance and repairs, as well as a logistics center for spare parts. In the longer term, a test center for batteries could be added.
BYD Electric Bus & Truck Hungary Kft.
BYD Electric Bus & Truck Hungary Kft. was established in April 2016 in Komarom, a city in the northwest of Hungary.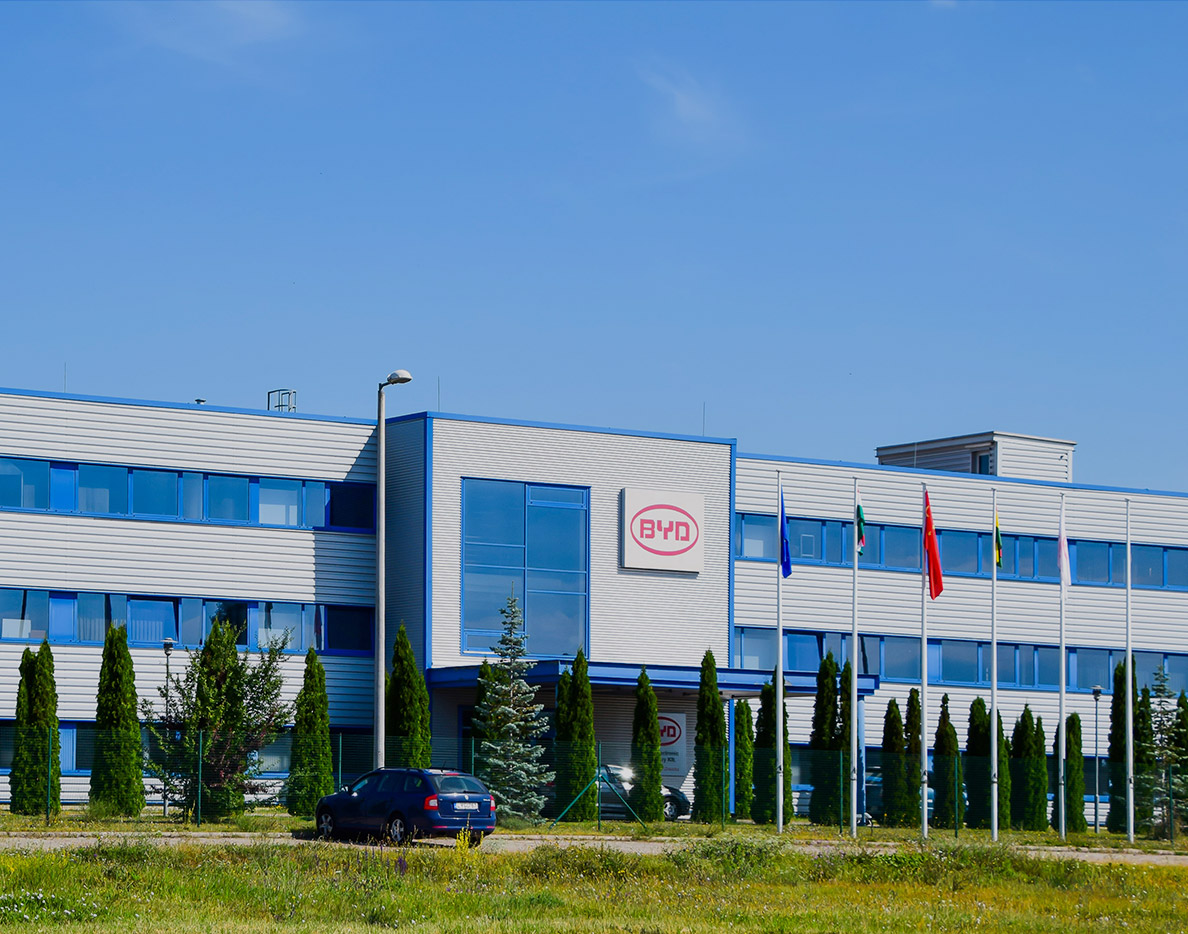 More about BYD Hungary.
This is BYD's first factory in Europe and the first electric vehicle factory invested by China's new energy brand in Europe.The factory was put into production in April 2017 and is mainly responsible for the R&D and manufacturing of electric buses and other products.
The factory has independent research and development capabilities and has the corresponding battery testing equipment, The industrial park consists of an office building, a sub-assembly workshop, a chassis workshop, a spraying and assembly workshop, a battery testing and maintenance center, a test line and a rain room.
The total planned investment of the factory is 20 million euros and the total employees are 300 people. The annual output of the double shift is 400 electric buses, and the products are provided for the whole European market. The Hungary factory also provides chassis for the UK factory in which BYD cooperates with Alexander Dennis (ADL) and the BYD France factory.
ISO standards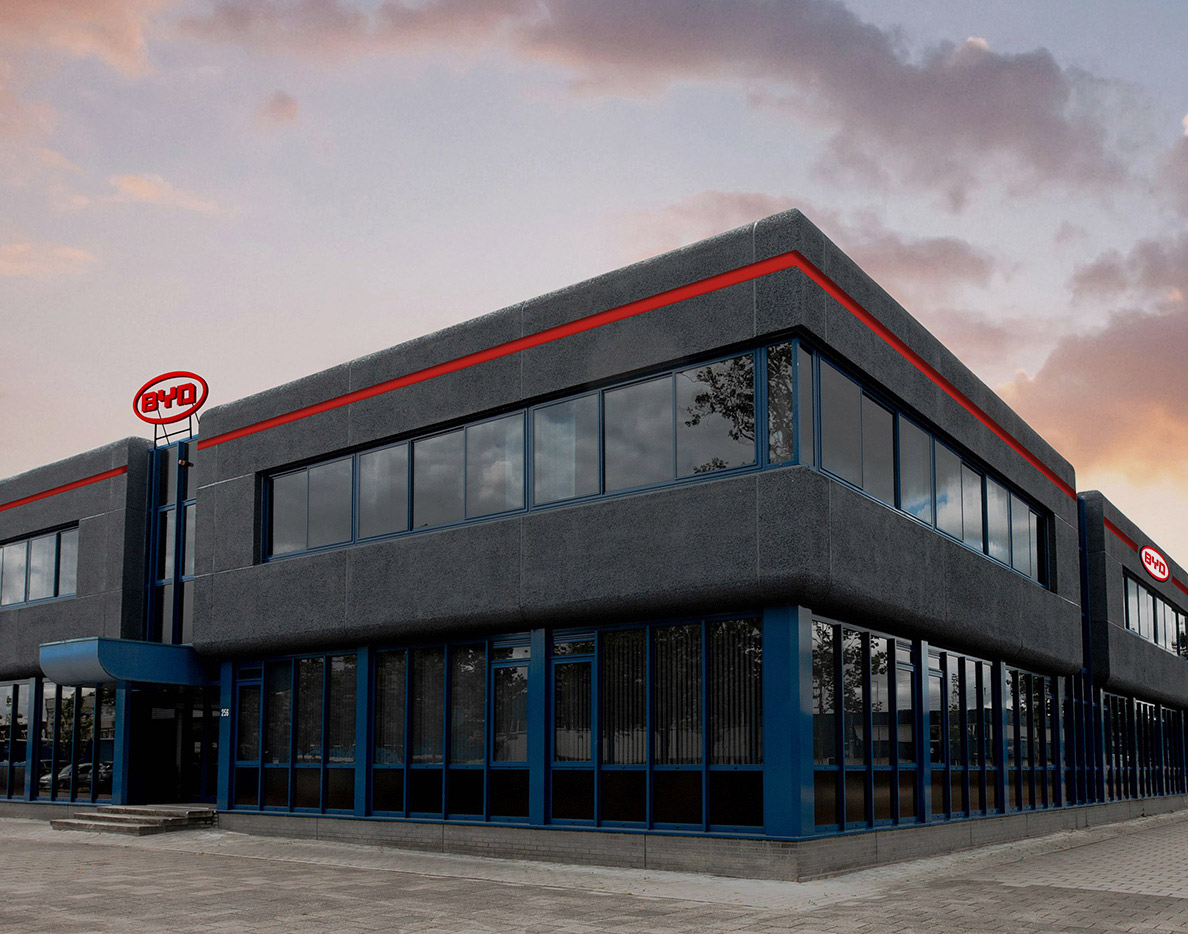 BYD Headquarters (NL)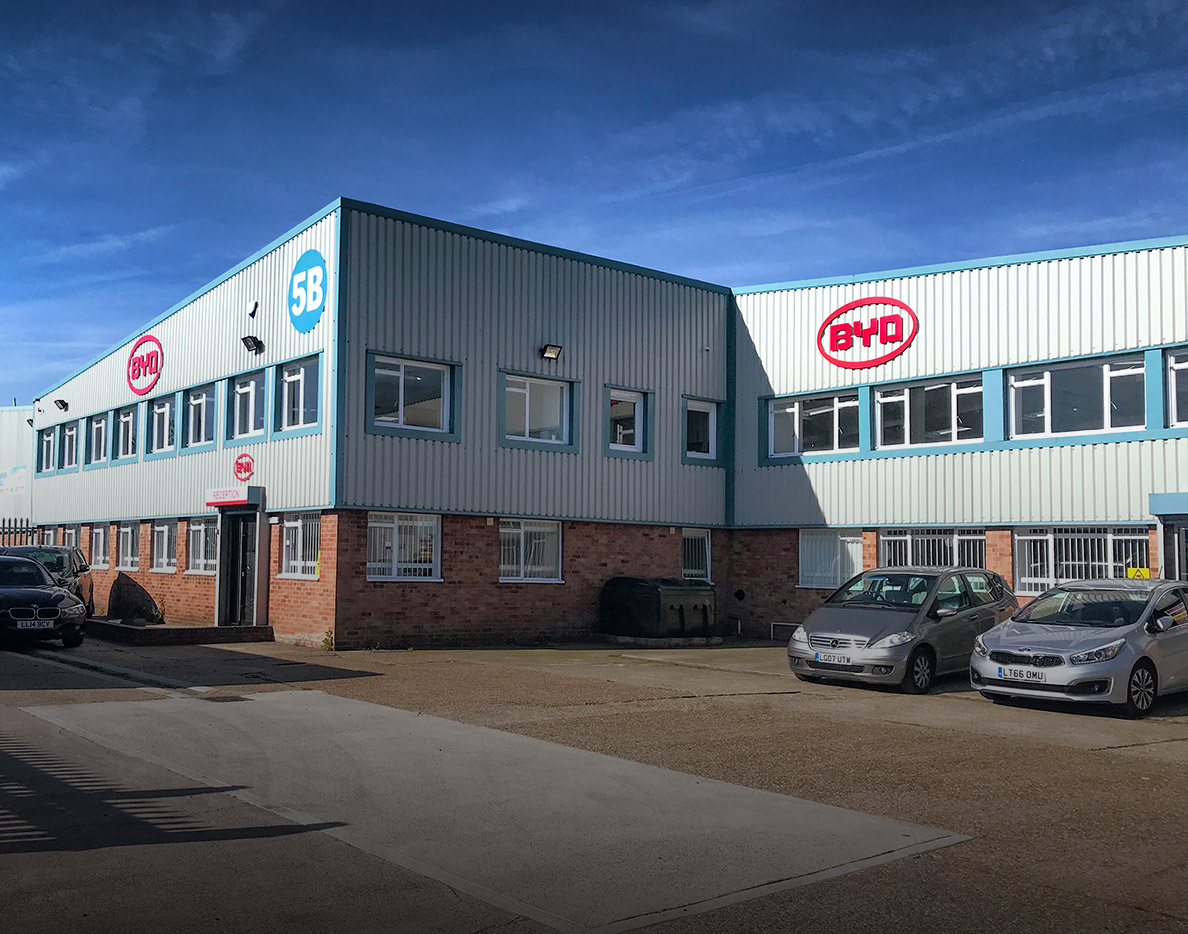 BYD UK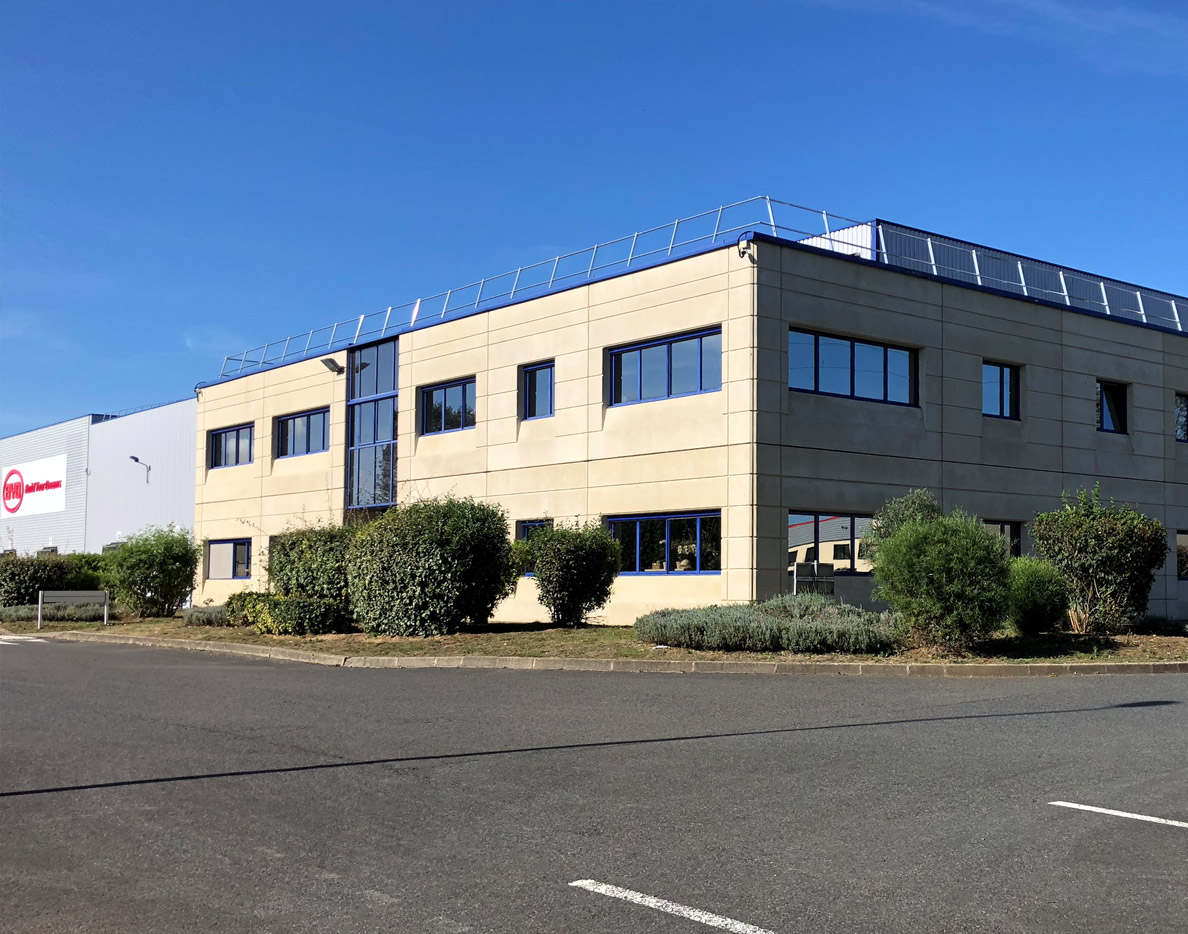 BYD France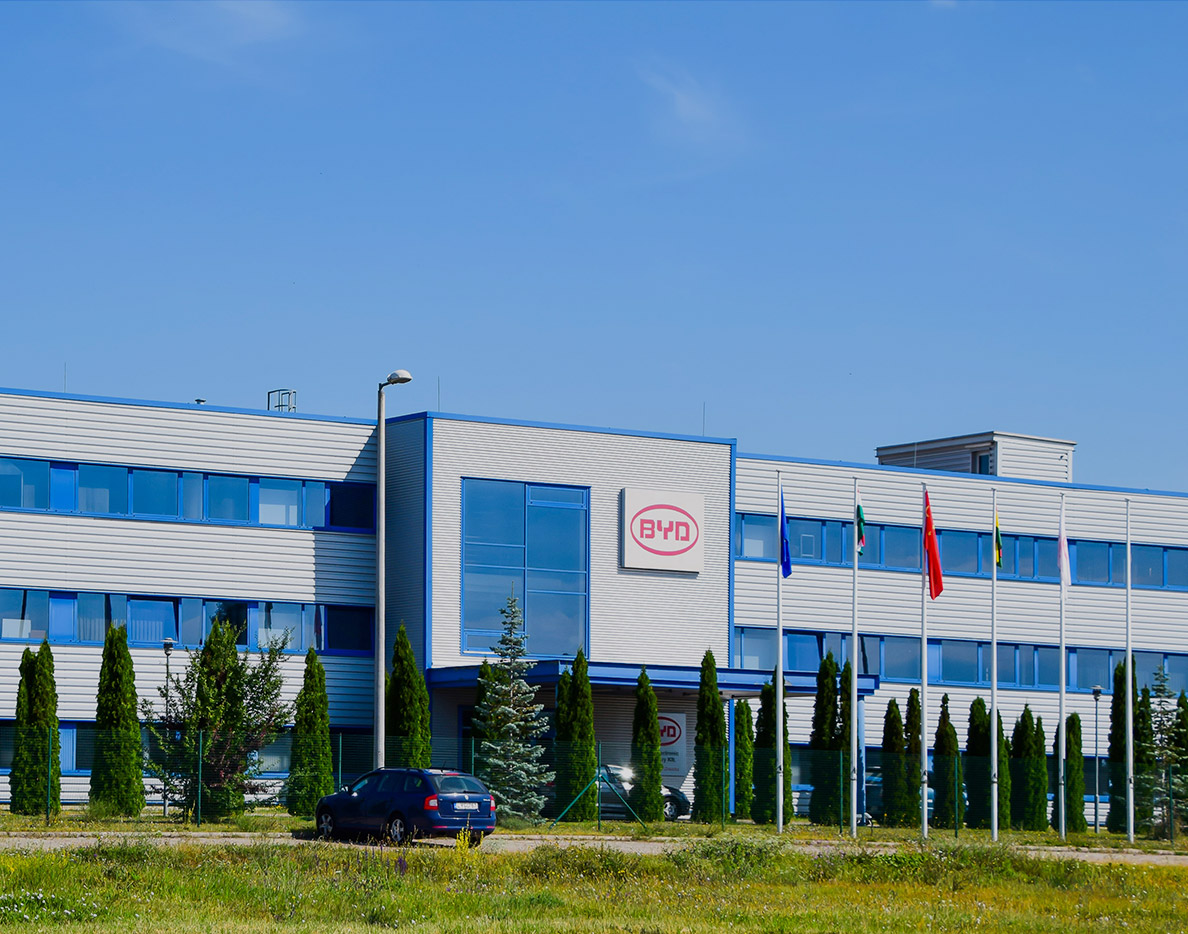 BYD Hungary