Slovakia • 2023-11-14
BYD appoints Delta-Truck s.r.o. as Truck Dealer Partner and Brings e-Truck Innovation to Slovakia
Delta-Truck s.r.o has been appointed as truck dealer partner for BYD e-Trucks in Slovakia, bringing new and innovative pure-electric trucks with world-leading EV technologies to the Slovakian commercial transportation sector
With extensive experience in commercial vehicle distribution, Delta-Truck (part of Delta Group) will provide regional sales and service support to customers via a dealer network at various locations across Slovakia
BYD, the world's leading manufacturer of new energy vehicles and power batteries, has appointed Delta-Truck s.r.o as its dealer partner in Slovakia providing sales and after-sales services for its range of pure-electric trucks and vans up to 19 tonnes.
Delta-Truck s.r.o. is part of Delta Group, a leading distributor in the commercial vehicle market in Central Eastern Europe. Delta-Truck s.r.o. will be responsible for offering customers high levels of localised sales and after-sales support for BYD's e-Trucks and LCV across Slovakia.
Introducing the BYD ETM6, ETH8 and ETP3
BYD now brings innovation in pure-electric truck technology to Slovakia with the zero-emission BYD ETM6, BYD ETH8 and the BYD ETP3, all designed for the European market. The BYD ETM6 and BYD ETH8 utilise BYD's highly integrated e-Truck platform bringing a multitude of benefits to commercial transportation, while the smaller BYD ETP3 uses BYD's advanced passenger car platform.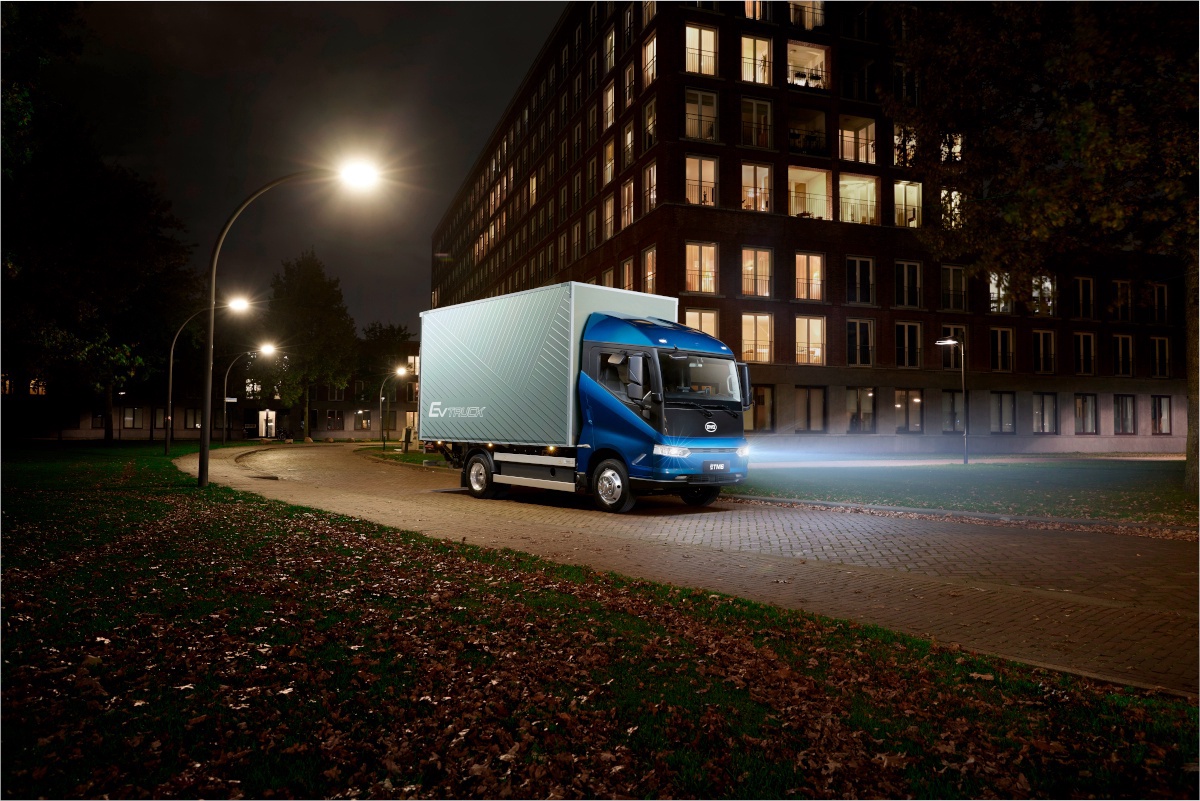 BYD ETM6
The 7.5T BYD ETM6, with a range of 200km, is a smart, versatile and customised option. Quiet and manoeuvrable, it is an ideal choice for urban logistics. Designed by Wolfgang Egger, the cabin area offers high levels of comfort and on-board technology.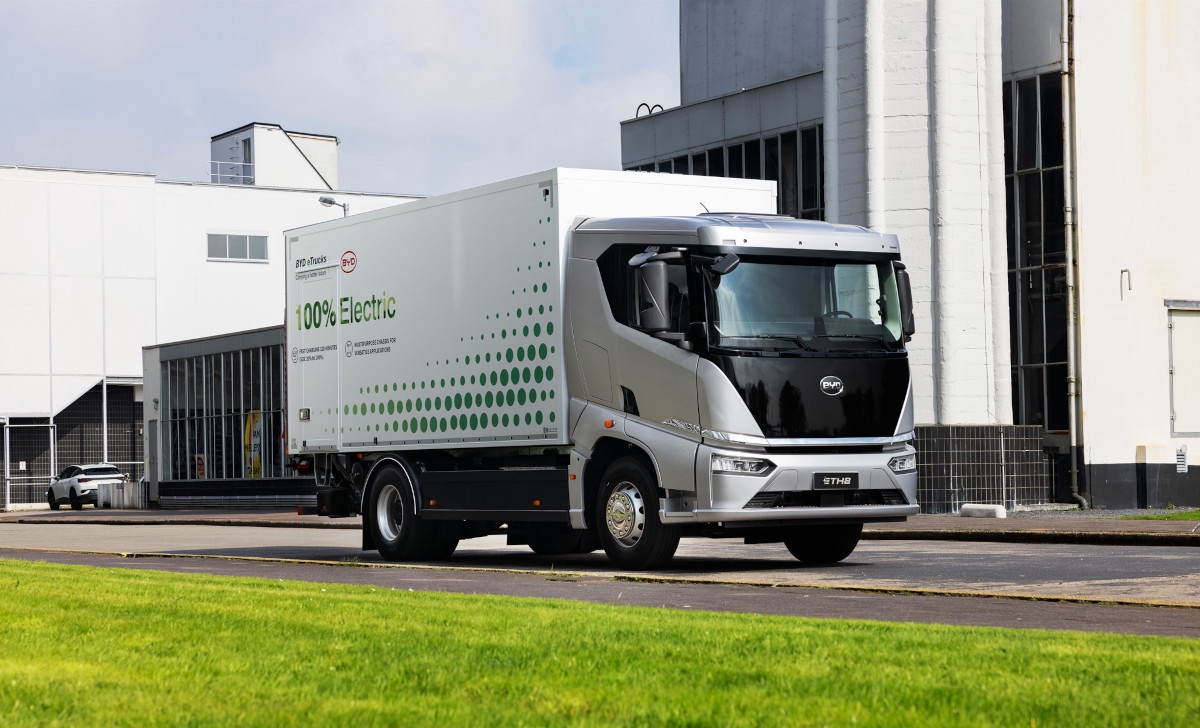 BYD ETH8
BYD's ETH8, a 19T e-Truck, is especially suited to logistics and sanitation services, with the versatility of a multipurpose platform and two wheelbase options. The ETH8 has a practical range of 250km. It also offers high-tech on-board equipment, and a spacious ergonomically-designed cabin for driver comfort.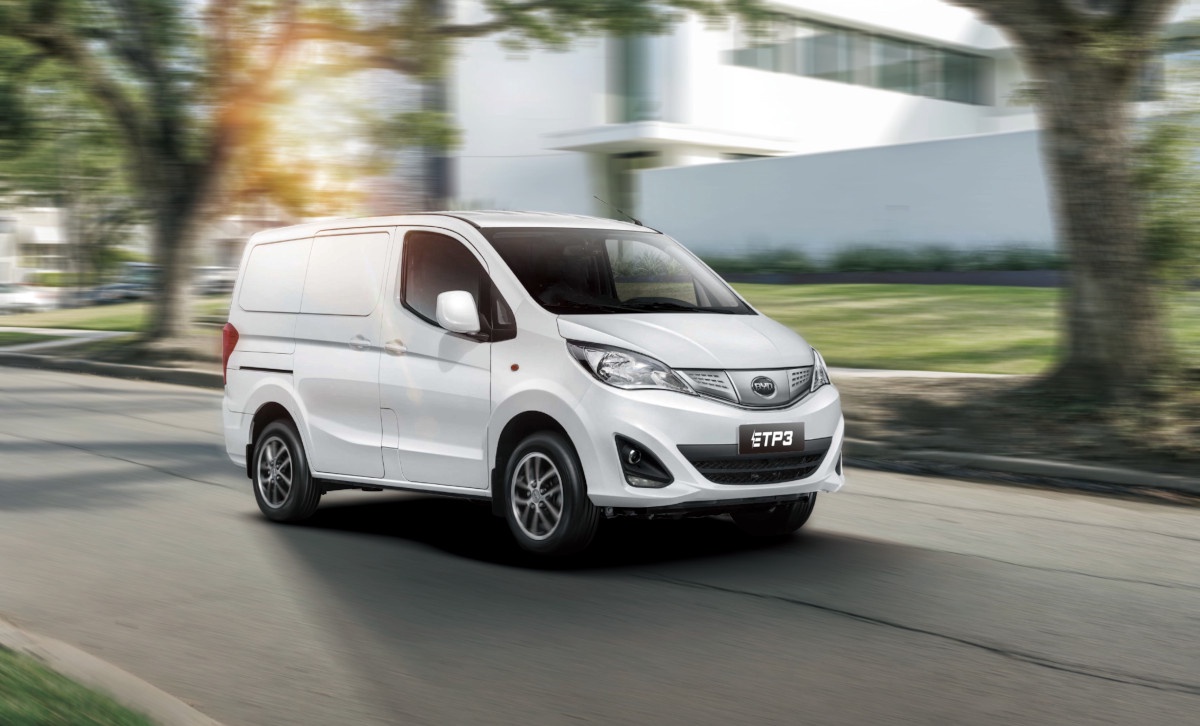 BYD ETP3
Utilizing BYD's highly advanced e-Platform for passenger cars, the BYD ETP3 pure-electric panel van provides exceptional levels of safety together with comfort, and a great driving experience. Its compact dimensions make it perfect for smaller cargo deliveries, or for manoeuvring in narrow streets. The BYD ETP3 can be conveniently charged in just 30 minutes. It also has the benefit of a durable, anti-slip aluminium alloy floor with draw buckles to protect and anchor goods in position while in transit.
Isbrand Ho, General Manager Commercial Vehicle Business, BYD Europe, said: "It gives us great pleasure to introduce three zero-emission e-Trucks, benefiting from BYD's latest pioneering technologies for safe, efficient and reliable electro-mobility, to the Slovakian commercial transportation sector. As this range shows, BYD is focused on tailoring products to suit local markets and the specific needs of our customers, providing a total solution to support fleet transition in Slovakia. We complement this with high levels of localized customer sales and after-sales support, fostering strong relationships with local dealer partners. We have a green dream for the widespread adoption of electric mobility in all spheres of transportation, and this is a pivotal moment for the industry to embrace change in Slovakia."
Zsombor Páll, Managing Director VIARENT and Business Unit Manager BYD Truck, said: "The decision to start cooperation with BYD, the world's leading manufacturer of electric vehicles, stems out from our long-term strategy. It assumes socially responsible and sustainable development, targeting both the evolving needs of our customers while caring for the environment. On the business side, we focus on gaining from the market advantages we have built up. With Delta-Truck's experience in the distribution of commercial vehicles and the rental of commercial vehicles through VIARENT, we have created an efficient business model as a leading market player, which, based on our core values of building on our extensive portfolio of commercial vehicle customers, gives us the ability to quickly bring a new vehicle make to the market, providing for such key issues as a service network. The demand for electric vehicles will increase by leaps and bounds, and our answer to this are BYD's reliable and innovative commercial vehicles. The Delta Truck group also believes so passionately in environmental development and electric vehicles that it will also use the BYD vehicle in its own fleet of rental vehicles (VIARENT)."
In a move that highlights its commitment to sustainable emission-free transport in Europe, BYD, together with Delta-Truck, is dedicated to driving the electric revolution, through innovation in sustainable e-Mobility solutions for a greener future in Slovakia and beyond.