2023-11-09
BYD Appoints Auto AG Group as Truck Dealer Partner and Brings eTruck Innovation to Switzerland
BYD appoints Auto AG Group as truck dealer partner for eTrucks in Switzerland announcing the partnership at the Swiss Commercial Vehicle Show Transport-CH.
The partnership combines BYD's world-leading pure-electric technology with Auto AG Group's extensive experience in logistics-related distribution.
BYD showcases the ETM6 and ETH8 eTrucks which use BYD's cutting-edge technology for zero-emission transportation including the innovative and highly integrated eTruck platform.
Bern, Switzerland - BYD, the world's leading manufacturer of new energy vehicles and power batteries, has appointed Auto AG Group, as its national dealer partner for BYD eTrucks in Switzerland. Auto AG Group, a leading full-service provider in the Swiss commercial vehicle and transport industry, will support customers with sales and after-sales services for BYD's range of electric trucks in the country. The cooperation will accelerate the development for sustainable pure-electric mobility solutions for commercial transportation in Switzerland.
The partnership between BYD and Auto AG Group was officially announced during Transport-CH, a prestigious Swiss Commercial Vehicle Show. BYD also presented two pure-electric trucks, the BYD ETM6 and the BYD ETH8, to the Swiss commercial transport market for the first time. Both the BYD ETM6 and BYD ETH8 will be launched across eight Auto AG Truck locations in Switzerland. The zero-emission BYD pure-electric trucks developed for the European market are well-suited to Switzerland, and bring many benefits to incentivise the adoption of electric vehicles for the commerical transportation sector.
Introducing the BYD ETM6 and BYD ETH8
The BYD ETM6 and ETH8 making their debut in Switzerland both utilise BYD's highly integrated eTruck platform bringing a multitude of benefits to commercial transportation.
The 7.5T BYD ETM6, with a range of 200km, is a smart, versatile and customisable option. Quiet and manoeuvrable, it is an ideal choice for urban logistics. Designed by Wolfgang Egger, the cabin area offers high levels of comfort and onboard technology.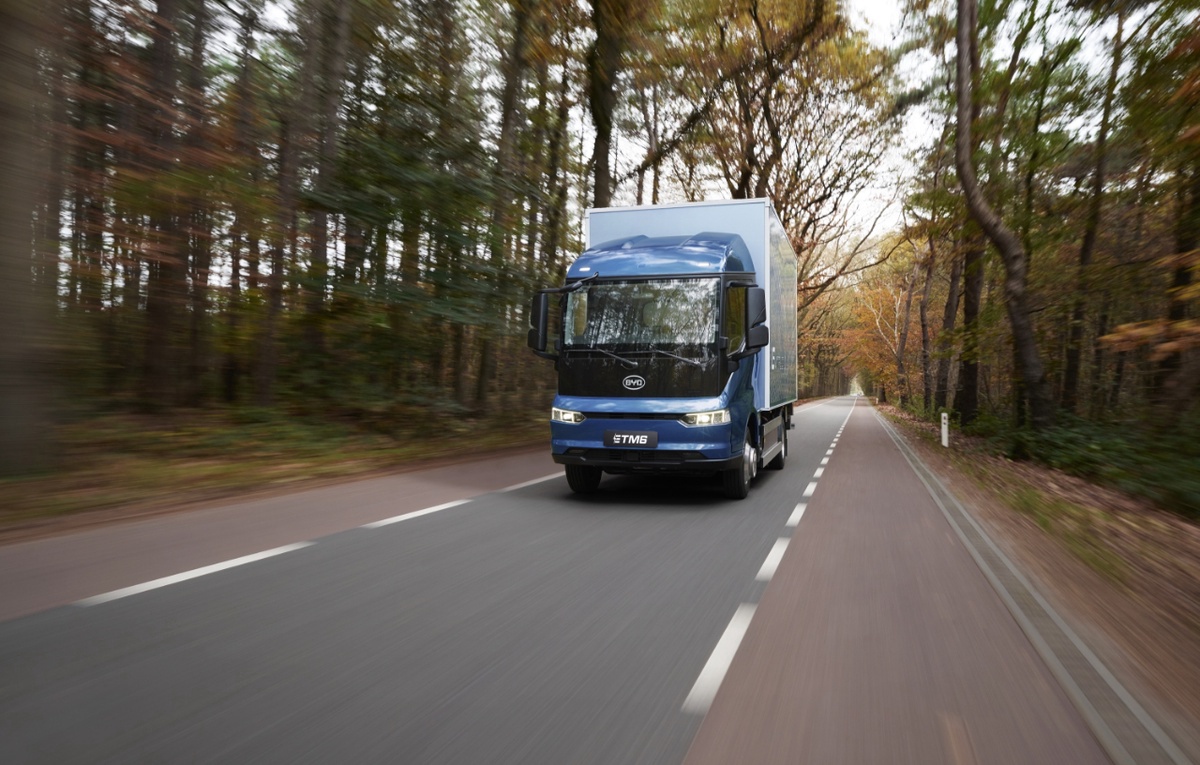 BYD ETM6
BYD's ETH8, a 19T eTruck, is especially suited to logistics and sanitation services, with the versatility of a multipurpose platform and two wheelbase options. The ETH8 has a practical range of 250km. It also offers high-tech onboard equipment, and a spacious ergonomically-designed cabin for driver comfort.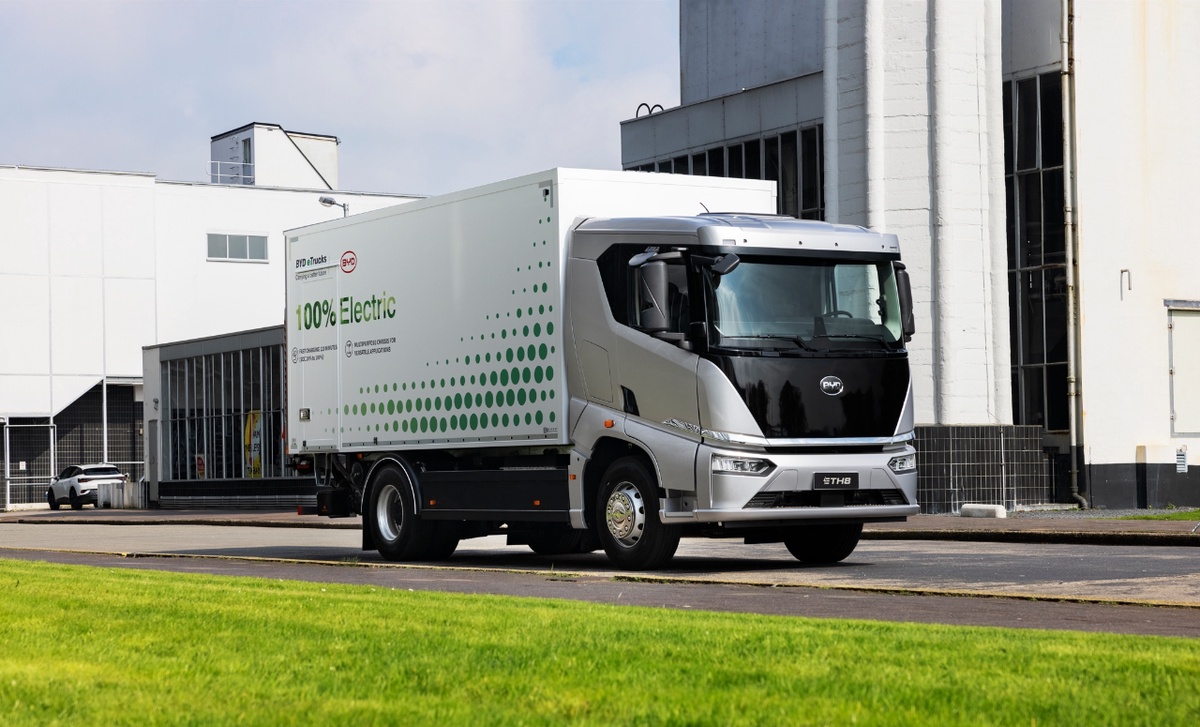 BYD ETH8
Isbrand Ho, General Manager Commercial Vehicle Business, BYD Europe, said: "We enthusiastically and confidently present a range of zero-emission eTrucks to the Swiss commercial transportation sector. BYD, as a pioneer in electric mobility, is committed to introducing safe, efficient and reliable pure-electric trucks tailored to local markets, to support decarbonization strategies. With our products, we bring exceptional innovation and ground-breaking technologies to aid the smooth transition to new energy vehicle fleets, and we are steadfast in our commitment to working with local dealer partners to provide first-class sales and after-sales services. We now look forward to embarking on our eTruck journey in Switzerland, providing total solutions for eco-friendly electric mobility."
Marc Ziegler, CEO of Auto AG Group, said: "BYD has a lot of experience in electromobility, and is a world leading brand renowned for its expertise in power battery technology. Not only does BYD have the ability to rapidly advance product development, but in our opinion, BYD is a pioneering vehicle manufacturer with the greatest potential for Europe."
Through innovation, BYD, in partnership with Auto AG Group, is committed to leading the way in transforming the commercial transportation and logistics sector by offering more sustainable eMobility solutions to propel the electric revolution in Switzerland.