United Kingdom • 2022-05-12
BYD Pioneering Pure-Electric Technology Inspires ITT Hub for a Sustainable Future
Farnborough, UK - BYD, the world's leading manufacturer of new energy vehicles (NEVs) and power batteries, showcases its latest innovations in pure-electric products at ITT Hub 2022 from Stand A306. The BYD range of pure-electric innovation will be displayed at Farnborough, including the best-selling BYD ADL Enviro200EV, BYD Forklifts and the all-new e6 MPV.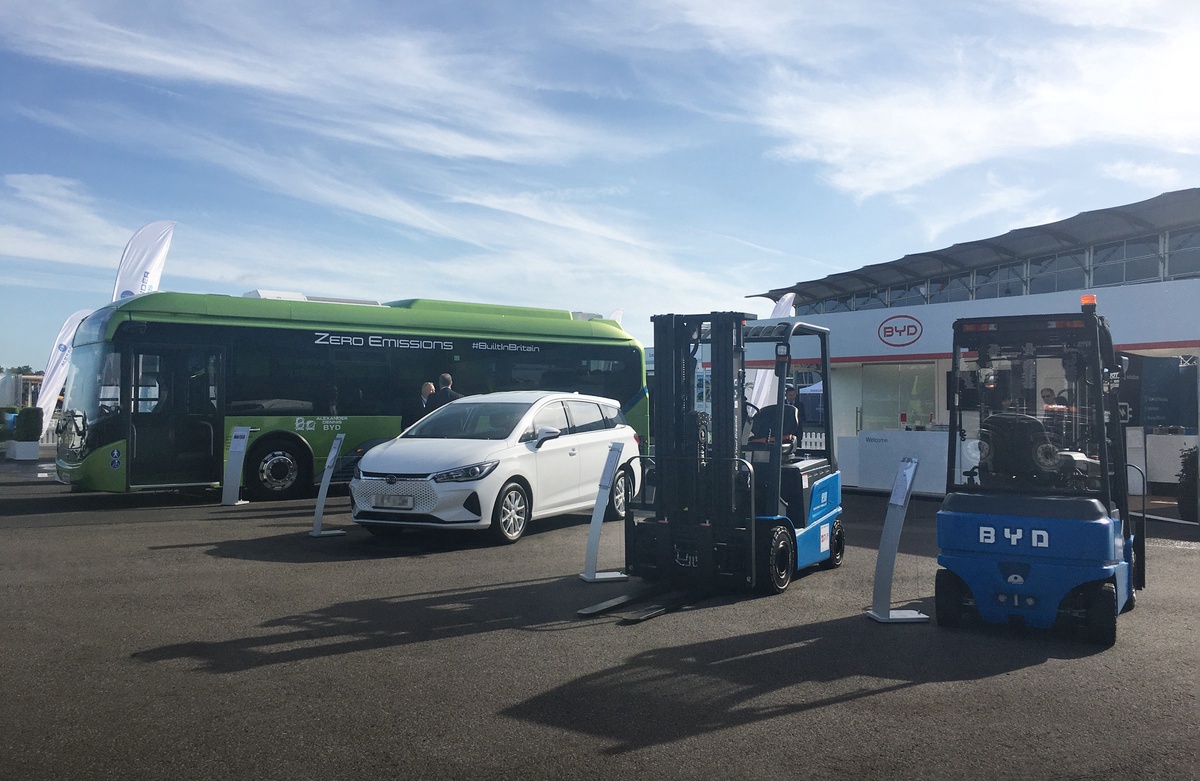 BYD Total Solutions for eMobility showcased on Stand A306 at ITT Hub 2022
With over 27 years' experience in battery development, BYD confidently sets the benchmark in battery technology, quality, intelligent manufacturing and production efficiency. Significantly, BYD has mastered the core technologies of the entire industrial chain of new energy vehicles, such as batteries, motors, electronic controls and chips, for seamless control and compatibility.
It is through this industrial expertise and strategic vision, that BYD is renowned globally for its pioneering technological innovation, introducing products that are kind to the environment for a sustainable future. BYD fully supports the global initiative to 'Cool the Earth by 1oC', and to date, has reduced CO2 emissions by 10 million tonnes globally, the equivalent to planting 896 million trees.
BYD 'Total Solutions' for eMobility
BYD remains the only provider of a pure-electric, 100% emissions-free total transport solutions in Europe, comprising electric mobility, energy management and power infrastructure.
Through BYD's scope for research and development, and through market leading products and services, BYD is pioneering the eMobility space by creating a closed loop 'Zero Emission Energy Ecosystem' underlining its commitment to sustainability.
As the world's leading NEV manufacturer, BYD continues to develop its global EV market strategy by expanding its eMobility portfolio of new energy products around the world. BYD has a presence in more than 400 cities in over 70 countries or regions across six continents.
BYD ADL Electric Bus Partnership in the UK
BYD delivered the world's first pure-electric double decker bus for Transport for London (TfL) in 2015 in the city's iconic red. That same year, BYD UK entered a cooperation agreement with Alexander Dennis Ltd (ADL), the UK's largest bus manufacturer. Seven years on, the successful BYD ADL partnership has over 1300 BYD ADL eBuses in service or on order in the UK.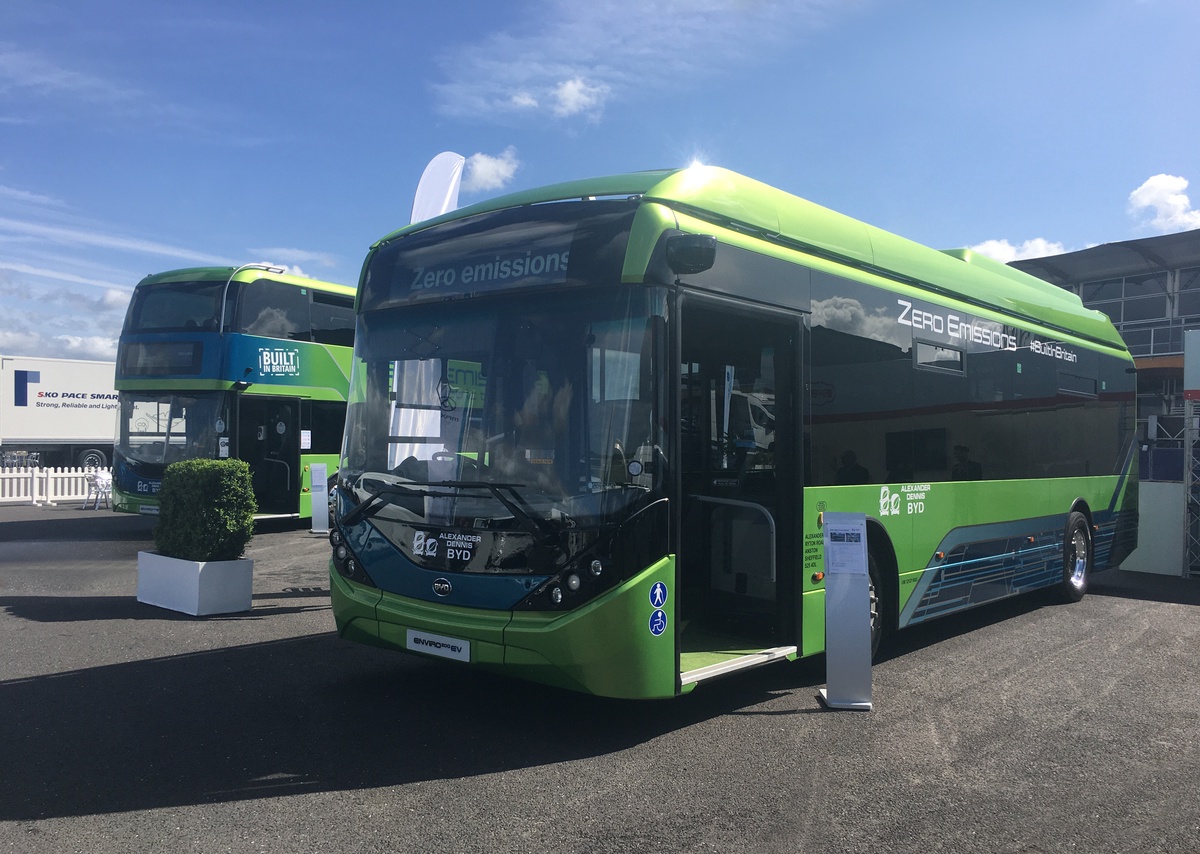 BYD ADL Enviro200EV single-deck and Enviro400EV double-deck eBus
Through this established partnership, BYD ADL has supported local transport authorities, such as Transport for London and major public transport operators including Go-Ahead and National Express, as well as key stakeholders in the new energy industry.
BYD ADL eBuses played a prominent role at COP26 serving as the official designated shuttle bus for the main venue, providing public transportation services to world leaders and delegates attending the conference.
The partnership continues to flourish through an ever-growing demand for pure-electric zero-emission eBuses in the UK, supporting the UK government's strategy to achieve 'net zero' decarbonisation by 2050.
In Europe, over 2600 BYD eBuses have been delivered, or are on order, operating in over 20 countries across 100 cities, covering over 165 million kilometres, so far reducing carbon emissions by more than 175,000 tonnes.
BYD NEV Products at ITT Hub 2022
On show at ITT Hub 2022, from BYD Stand A306, will be a selection of BYD pure-electric vehicles promoting BYD's latest innovations to inspire the NEV sector. Products on show include the BYD ADL Enviro200EV single-deck eBus, as well as some highlights from BYD's range of pure-electric forklifts, including ECB18 and ECB35.
At the heart of every BYD commercial vehicle is BYD's ground-breaking Iron-Phosphate Battery Technology, demonstrating BYD's prowess and competence in this field. This technology has been developed to be efficient in every respect with less maintenance requirements and enhanced productivity contributing to reduced cost of ownership. This makes BYD vehicles economical for many commercial enterprises.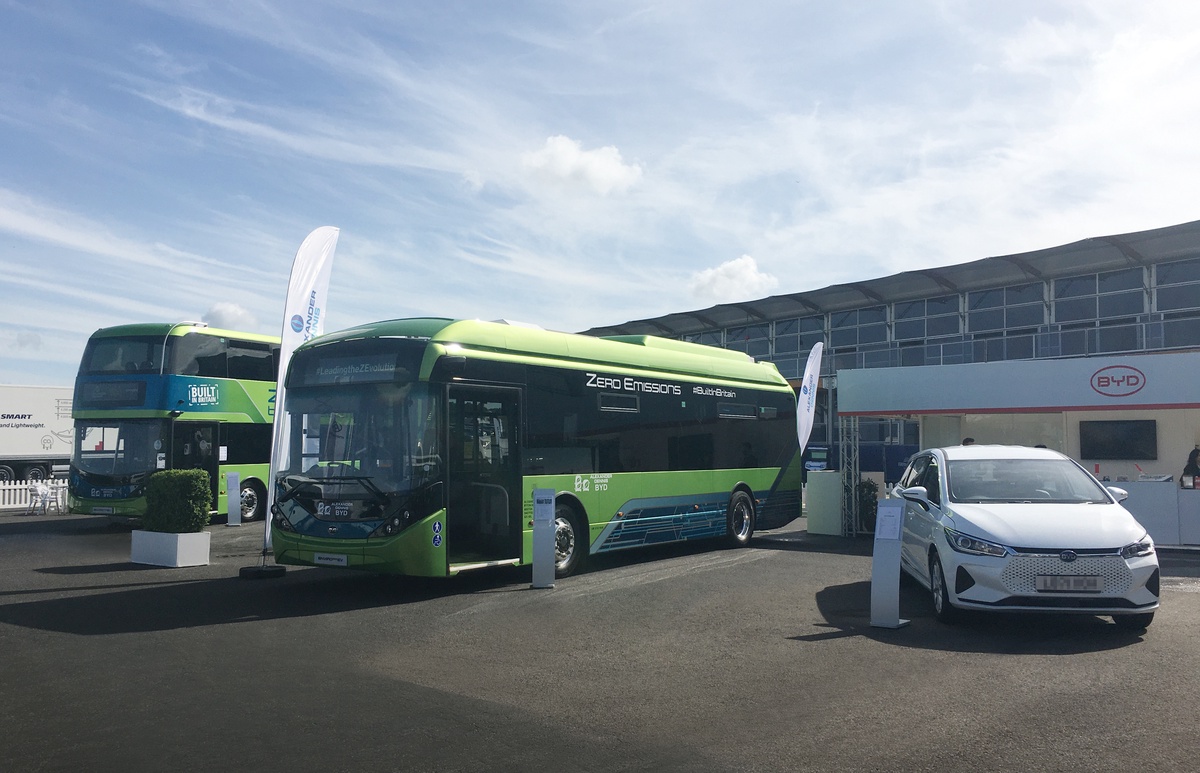 BYD NEV products displayed at ITT Hub 2022
Joining these products is BYD's latest NEV, the new generation e6 MPV, which makes its debut in the UK at the show, featuring the best in intelligent design. The spacious all-new e6 benefits from BYD's ultra-safe Blade Battery, which redefines the global safety standards of electric vehicles, as well as producing a longer driving range and enhanced performance for all-round efficiencies.
BYD strongly believes in the value of partnerships and collaboration, having already successfully brought leading NEV technology and products to Europe to empower the transition to electrification. Exploring local markets and establishing local partnerships and co-operations to support a sustainable 'green' economy is integral to this.
Frank Thorpe, Managing Director, BYD UK, said: "It is great to have the opportunity to personally engage again with customers and colleagues in the EV industry. ITT Hub showcases our latest technology and product innovation, further supporting industry transition to net zero. BYD is the only manufacturer in Europe to bring pure-electric 'total solutions' for operators, local communities, and the wider transport infrastructure. We will continue to evolve BYD's eMobility portfolio and bring the latest technology and associated NEV products to Europe, to help accelerate decarbonisation progress in the UK and beyond."