Italy • 2021-12-15
BYD Attends ASSTRA National Congress Supporting the PNNR with Zero-Emission eBuses
Rome, Italy - BYD, the world's leading New Energy Vehicle (NEV) manufacturer, is attending ASSTRA National Congress in Rome on 13 and 14 December further demonstrating its commitment to total sustainable transport solutions.
BYD is exhibiting one of its latest generation pure-electric 12-metre eBuses at the event showcasing its most recent innovations. Additionally, Javier Contijoch, Vice President of eBus Sales at BYD Europe, is joining the Congress as a panellist in one of the key sessions on sustainable transport.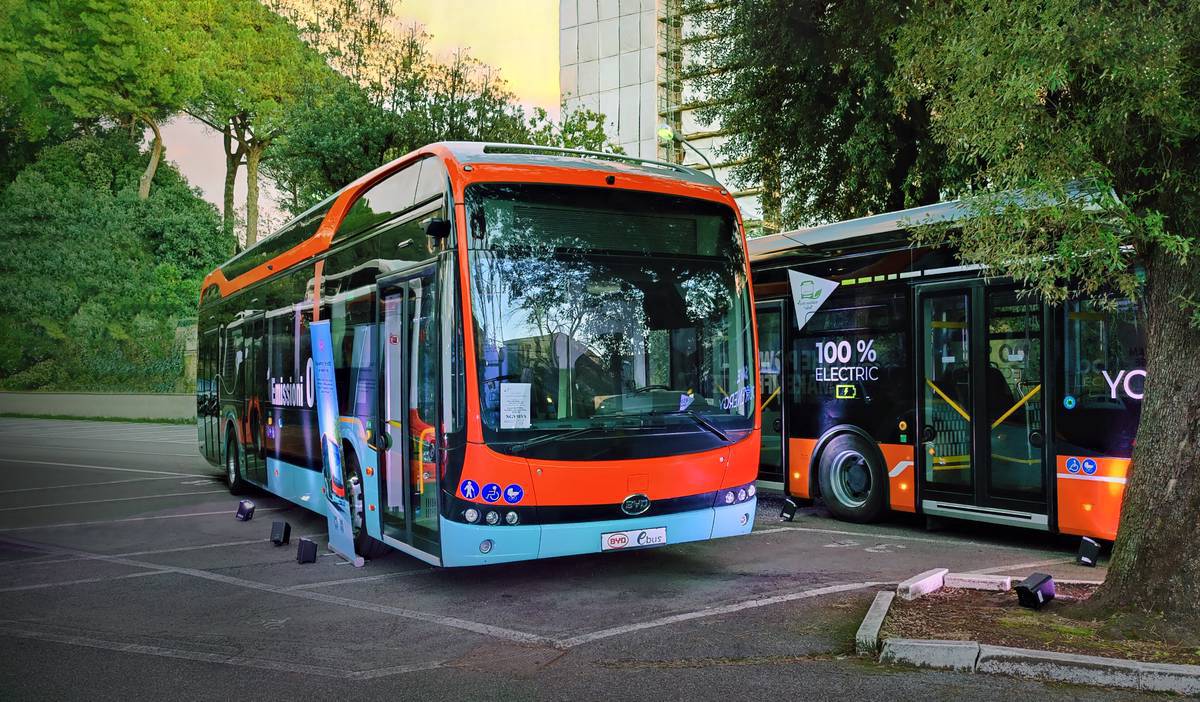 BYD 12m eBus at the ASSTRA National Congress
The 16th ASSTRA National Congress, the first to take place following the Covid-19 pandemic, is focussed entirely on PNRR (The Italian National Recovery and Resilience Plan). Attending the event are high level representatives from the Italian Government, including Mr. Enrico Giovannini, Minister for Infrastructures and Sustainable Mobility; Mr. Vittorio Colao, Minister for Technological Innovation, Mr. Roberto Cingolani, Minister for the Ecologic Transition; as well as the Mayor of Rome, Mr. Roberto Gualtieri. They will be joined by influential business leaders from globally-renowned companies.
Part of the PNRR includes significant investment in sustainable public transport which will see a fast rollout of clean energy buses in Italy over the next five years.
As the world's leading eBus manufacturer, BYD is committed to pursuing zero-emission solutions for public transportation. In Italy alone, there are more than 100 BYD eBuses in operation in key cities such as Turin, Novara, Alessandria, Milan, Padua and Messina, as well as other smaller towns. They have travelled more than 7 million kilometres, already saving over 7000 tonnes of CO2 versus the equivalent diesel-powered buses. BYD has recently supplied 50 eBuses in Turin, in conjunction with Gruppo Torinese Trasporti, one of the largest orders for electric buses in Italy.
In Europe, there are over2,000 BYD eBuses in more than 20 countries and 100 European cities, which combined have driven over 120 million kilometres, helping to reduce 13,000 tonnes of CO2.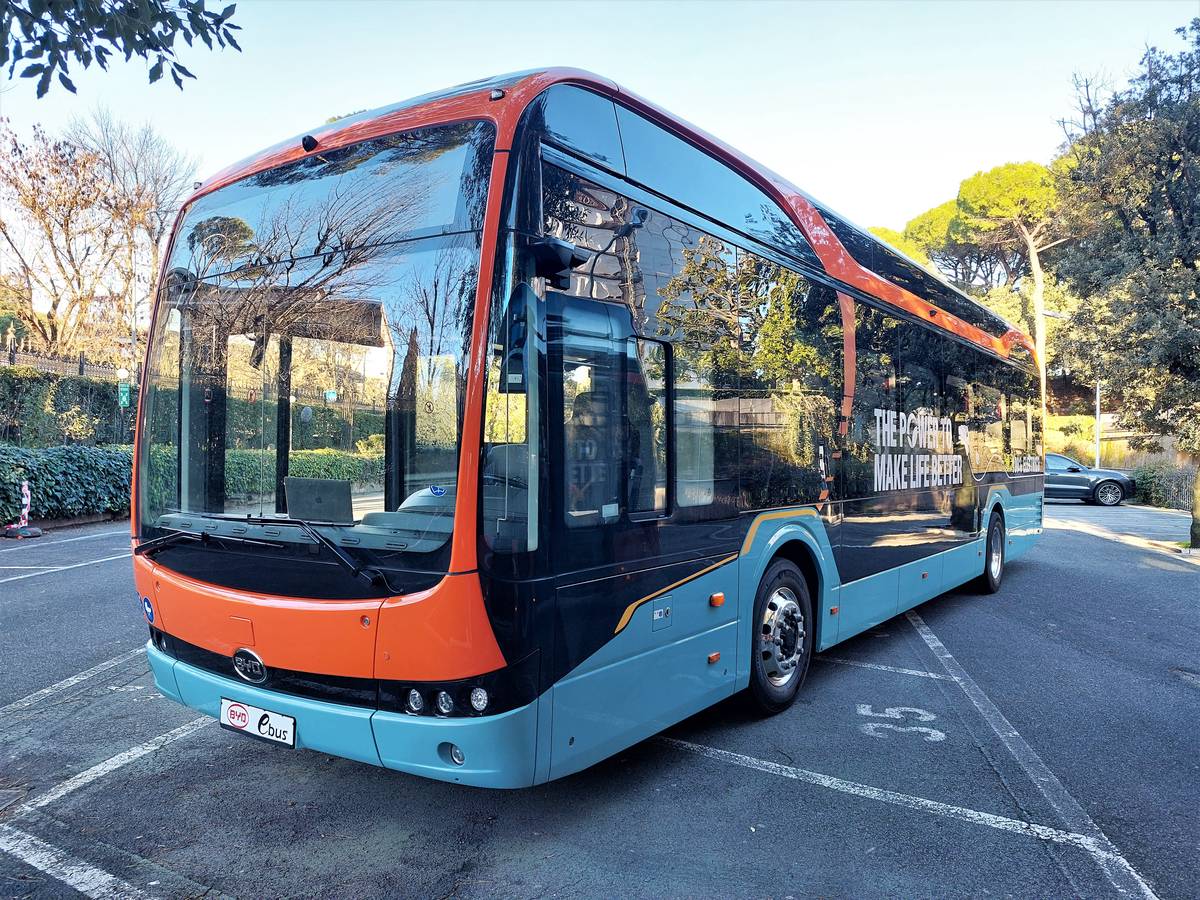 BYD 12m eBus at the ASSTRA National Congress
BYD eBuses, such as the one exhibited in ASSTRA, have many beneficial features. The new generation BYD 12-metre eBus includes the very latest Iron-Phosphate Battery Technology. This provides a longer driving range and an extended battery life. A single charge delivers an impressive range of 400km under Standardised on Road Test (SORT II) conditions. Innovation extends to BYD's 6-in1 controller which integrates the battery, motor, motor controller and all the vehicle's principal electronic components. Technology is complemented with style, safety and comfort for passengers. BYD's 'Home from Home' design proudly won the iF Design Award.
BYD Europe eBus Sales Vice President, Javier Contijoch, is speakingat one of five roundtables where he will remotely join the Congress online during the second day's session on the subject of Transition and Sustainable Transformation.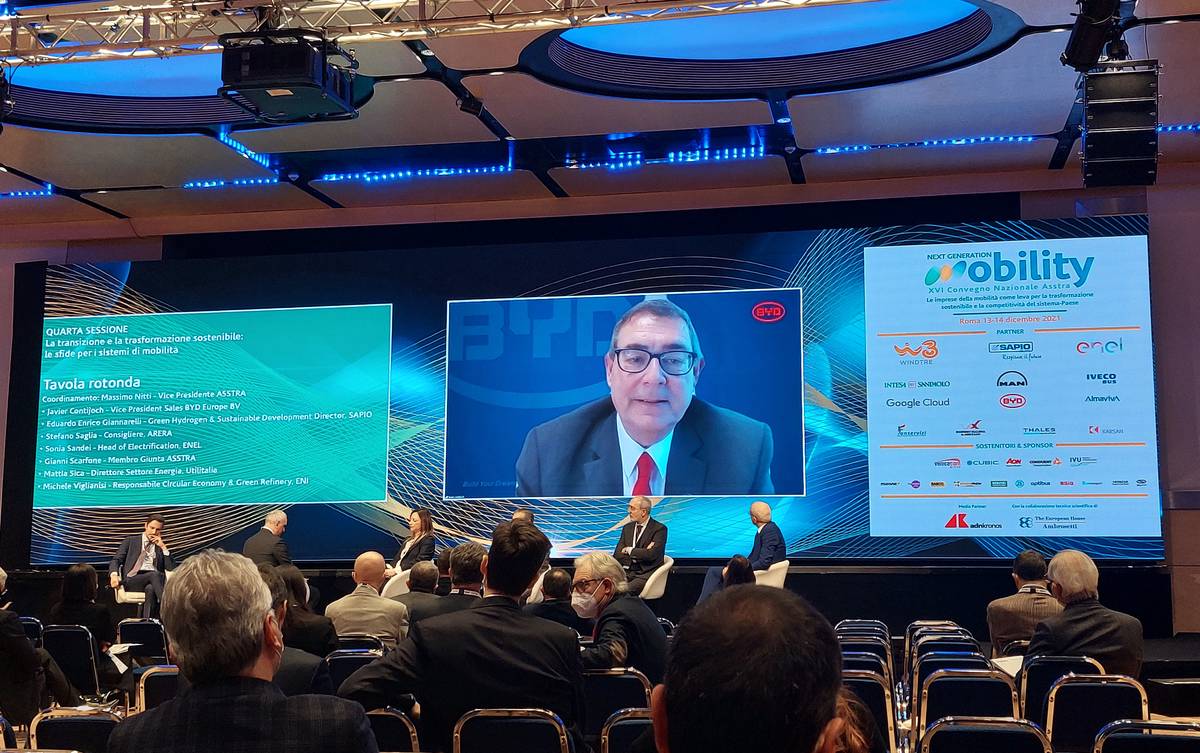 Javier Contijoch, eBus Sales Vice President, BYD Europe, at ASSTRA National Congress
Javier Contijoch, said: "I am delighted to join the ASSTRA National Congress, at such a critical time for Italy as it transitions to new and sustainable transportation. Sustainable public transportation is a vital service to support national recovery, while also protecting the environment by reducing emissions. BYD is committed to pure-electric zero-emissions solutions for public transport, that are safe and practical too, and we are proud to be global pioneers in this field. We believe in partnerships within individual European markets, collaborating with others and sharing our expertise in technical innovation to accelerate positive change. BYD has a long association with Italy and we look forward to further strengthening that bond to help the country make this unprecedented change, as part of a win-win collaboration."