China • 2021-09-09
Booming Sales! BYD Sold 60,508 New Energy Vehicles in August
Shenzhen, China - BYD sold 67,630 passenger vehicles in August, up 90.5% YoY and 18.7% MoM. Among which, the NEVs contributed 60,508 units representing an increase of 331.9% YoY. Four consecutive months of booming sales and a series of monthly sales records underscore BYD's successful strategic deployment and the widespread acceptance of its products in the market.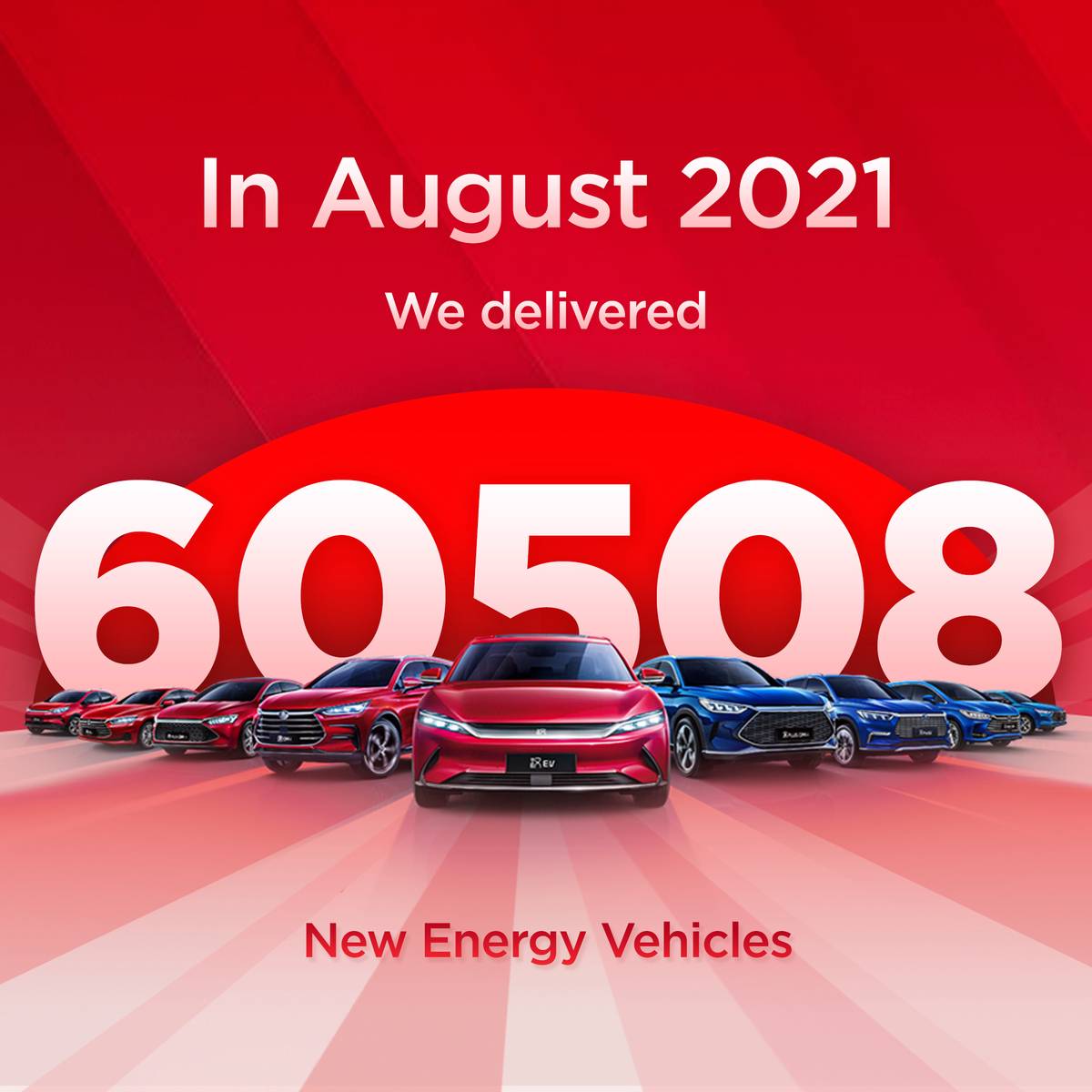 After hitting the 50,000-unit mark, BYD's monthly new-energy passenger vehicle sales continue to grow, positioning BYD as a dominant player in terms of market share. The continued contribution of DM-i sales fueled further success for the DM model, which saw 30,126 units sold in August, up 555.6% YoY. BEV sales rose steadily to 30,382 units in the month, up 222.7% YoY.
According to the data of EV Sales, in July 2021, BYD returned to the top of the global NEV sales in a single month after 26 months, surpassing Volkswagen to claim third place in terms of cumulative sales from January to July.
BYD Han, the flagship model of the Dynasty series, sold 9,035 units in August. BYD views safety as the biggest luxury of electric vehicles. This has allowed the BYD Han to increase safety performance to the highest level in the segment while allowing for optimal performance at the same time. In late July, BYD officially launched the DiLink 4.0 (5G) and the 5G Dynaudio Smart Music Cockpit upgrade package, which was developed for the Han EV all-wheel-drive high-performance flagship model, at the 2021 Chengdu Auto Show, bringing users more intelligent and efficient connectivity experiences.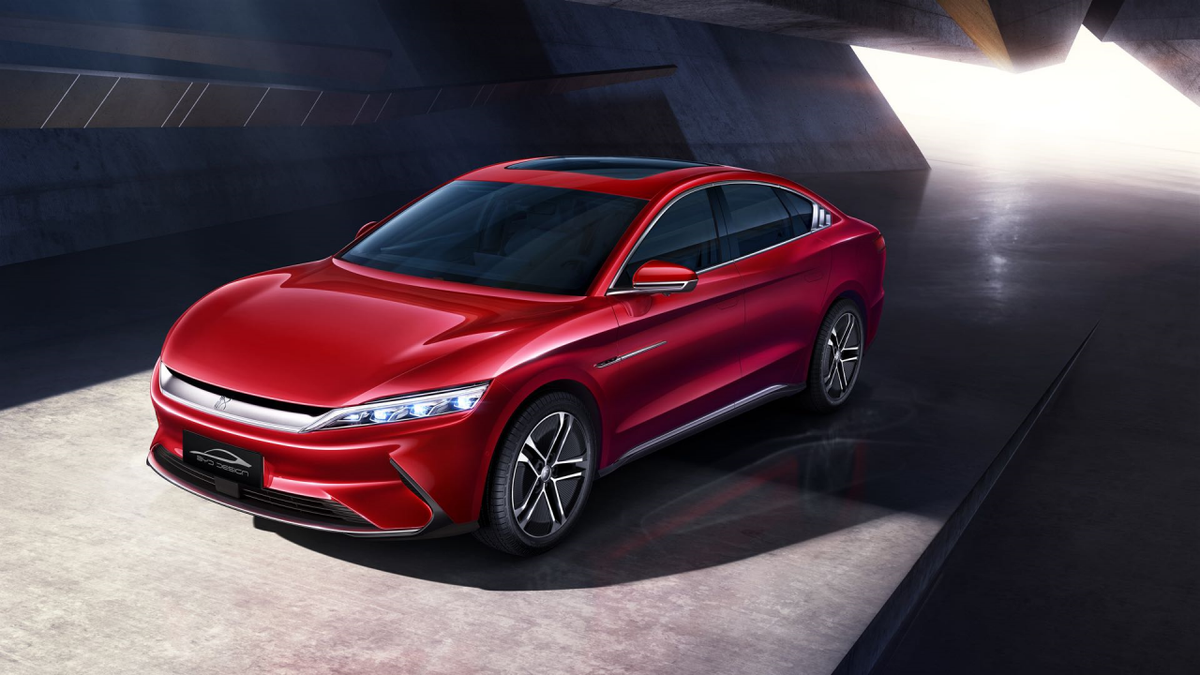 BYD Han EV
The Qin PLUS DM-i set another sales record, as it sold 13,043 units in August, becoming the leader among DM models. With the powerful duo Qin PLUS DM-i and Qin PLUS EV, the Qin PLUS sold 20,676 units in August. Thanks to the DM-i production capacity ramp-up, BYD is stepping up disruption in a market still dominated by conventional fuel-powered vehicles.
With contributions from the Han, Tang, and other high-end models, BYD has made noteworthy achievements with its high-end branding strategy.