China • 2018-06-27
BYD Highlights Innovation Future at BYD Dreams Gala
New energy company BYD has outlined its vision to lead innovation and technological development in China's automotive industry at the BYD Dreams Gala.
BYD said the breakthrough would be achieved through the introduction of its excellent intelligent connected system DiLink and the e-Platform which DiLink is a part of. BYD also used the Gala to announce the market debut of its all-new Tang series, two months after unveiling the vehicle at the prestigious Beijing auto show.
Under BYD's disruptive plan, technology related to the DiLink's 341 sensors and 66 controllers will be released on an open platform, to provide a new mode of smart driving development. BYD believes this global unprecedented move to open-source the e-Platform will lower development costs of electric vehicles to a level comparable to combustion engine vehicles.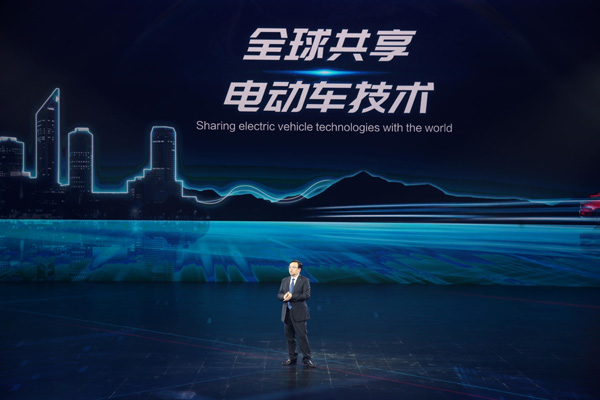 Wang Chuanfu, President and Chairman of BYD speaks at the gala
"We are proud that a Chinese company such as BYD is paving the way for a new era of automotive history yet again, a decade after we redefined automobile performance and safety with the release of our DM platform," said Wang Chuanfu, President and Chairman of BYD. "We believe that this collective effort will push the e-Platform to even greater heights, and accelerate the world's adoption of an electric future."
BYD believes in "Prioritizing technology, initiating innovation". With its solid strength in research and development and innovative business development model, BYD has developed a comprehensive range of products while playing a decisive role in many fields such as electronics, automotive, new energy and rail transit. BYD has zero-emission new energy solutions ranging from energy acquisition and storage to application.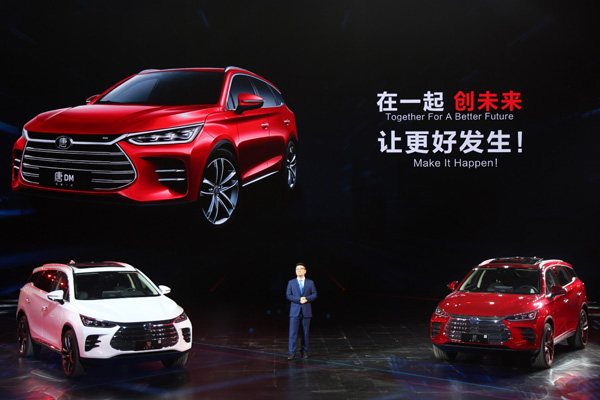 BYD's all-new Tang Series
At the same time, BYD has created a world-class supply chain and recruited top engineering and design talent while expanding into overseas markets. Over the past two years, BYD has hired former executives from renowned German automakers to oversee the company's transformation - Wolfgang Egger, who is currently the Design Director of BYD and Heinz Keck, a tuning suspension and steering systems expert.
BYD is present in more than 200 cities in 50 countries and regions and was the number one seller of new energy vehicles in the world between 2015 and 2017.