2018-05-24
BYD Europe's first Supplier Conference underlines its manufacturing strength and dedication
BYD Europe's first ever Supplier Conference, held at the BYD Hungary Bus and Truck plant in Komarom, was attended by around 100 suppliers from 12 EU countries demonstrating BYD's commitment to bus manufacturing in Europe. The delegates also included suppliers to the BYD France bus factory in Beauvais, to the north of Paris.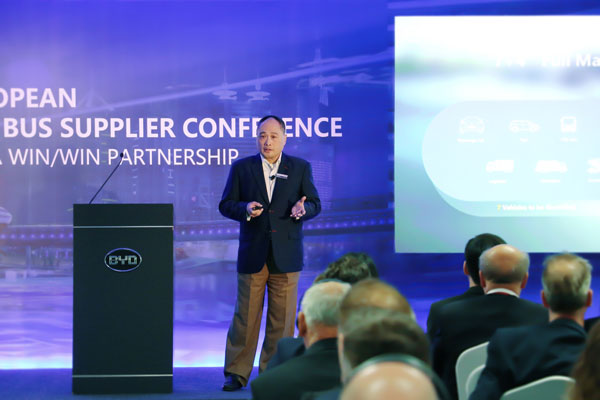 The Conference attendees received presentations on BYD's corporate ambitions, future product plans, the exciting new Skyrail monorail system, global purchasing structure and aftersales policy. The purchasing managers for both BYD Hungary and BYD France set out their requirements and expectations.
The Supplier Conference was organised to help integrate into the local bus production increased local sourcing and build a bigger proportion of locally sourced components, and hence developing win/win partnerships for both BYD and its suppliers.
Addressing the Conference, Isbrand Ho, Managing Director of BYD Europe, said: "The theme of our conference is 'Growing a win/win partnership' and by that we mean combining BYD's technology and European R&D capability with the expertise and innovation of our suppliers. It takes time to evaluate, test and homologate products with the local components but in this way we can be more flexible and have shorter delivery times and better quality for our clients".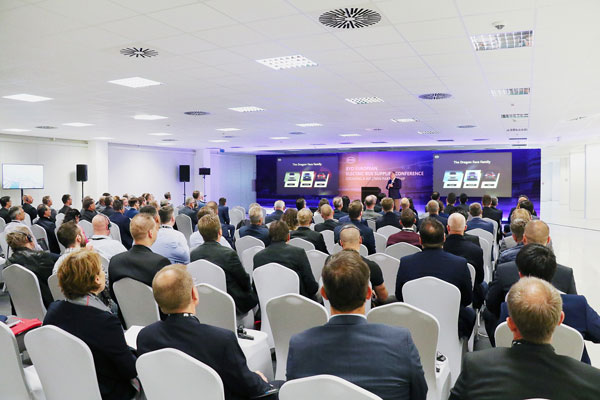 Later in the Conference Mr Ho presented BYD Europe's first Supplier Awards to eight outstanding suppliers, including companies from Hungary, Austria, Poland, the UK and the Netherlands. The Awards were presented on the basis of an analysis of a variety of factors such as: price, service, delivery time and product quality.
BYD's two European bus manufacturing plants in Komarom and Beauvais, together with its UK bus building capability via partnership with Alexander Dennis Ltd (ADL), give it real and unrivalled strength in depth as it tackles the increasingly competitive market for electric buses. Localized production will have a key role to play in the company's future success.