2015-12-14
BYD plays key role at historic COP21 in Paris
Paris, France: A substantive landmark declaration which will limit global warming to less than 2 degrees C and improve air quality has brought to an end two weeks of United Nations climate negotiations in Paris, at COP21.
The deal, which is partly legally binding and partly voluntary, is the first to commit all countries to cut carbon emissions. When the agreement was announced it was greeted by cheers from representatives of the nearly 200 countries who were involved.
Many of the world's new energy stakeholders have been in the French capital to support the agreement for a climate accord heading into 2016 and beyond. One such supporter has been global greentech giant, BYD Company Ltd, the world's largest manufacturer of electric buses, trucks, cars and energy storage systems.
"It is absolutely imperative that our leaders reach an agreement at COP21" said BYD?s founder and chairman, Wang Chuanfu. "Our message as the private sector is that we have been working hard for decades now and finally have technologies that can now substitute fully for their fossil fuel competition. A great example is our city buses. Our 12m city bus can go as long on one charge as a diesel bus does on a tank of fuel, creates no emissions and saves operators thousands of dollars each week!" said Wang.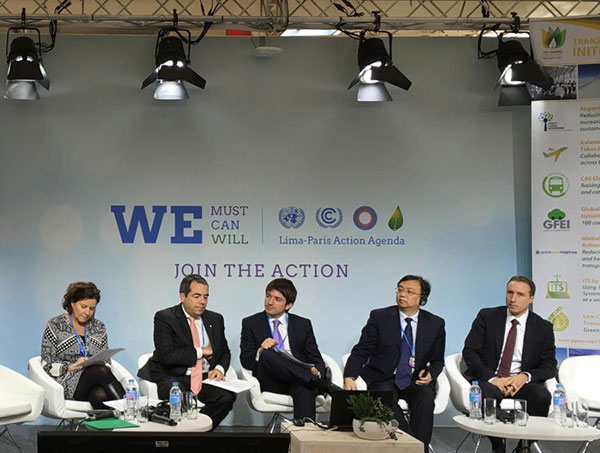 Also attending COP21 were the environmentally focused not for profit Non Government Organisations and charities. One of the leading organizations in Paris was C40 Cities, an organization of Mayors collaborating to fight climate change founded in 2005 by former New York Mayor Michael Bloomberg. "When we were in office in New York, we were shameless in stealing other cities great ideas, this is the only way we can get ahead in this war on climate change", said Bloomberg. This year BYD partnered with Bloomberg Philanthropies to host C40?s premier event, the City Leadership Awards, where the C40 cities compete on green initiatives they implemented over the past calendar year.
"C40 is the ultimate platform for the implementation of green initiatives", said BYD Motors President & CEO Stella Li during her address in Paris. "When you unite the strongest local leaders and allow them to share, learn and compete, as well as provide insight and collaborate with private enterprise, you will see incredible things happen. Every person in this room has inspired me and my team at BYD to work relentlessly at pushing the envelope in our Solar, Energy Storageand Electric Vehicle product categories, and I am proud to serve you in doing whatever it takes to make sure your cities have the tools they need to accomplish their clean air goals!"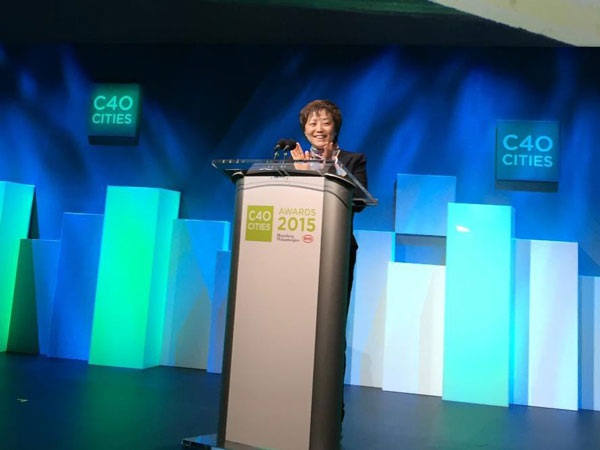 In Paris BYD produced figures showing that the exhaust emissions from one bus are equivalent to 30-40 private cars and that of one taxi is equivalent to 10 private cars. Consequently, although public transport vehicles account for less than 2% of all motor vehicles, they produce one third of total tail pipe emissions. So BYD's "Urban electrified public transportation total solution? is the fastest and most efficient way to cut these gases.

Pure electric buses, where BYD is already the world leader in design and production, are an obvious step but the conversion to electric power of other high-emission vehicles like urban logistics and sanitation trucks is also vital. The data shows that these vehicles account for only 10% of all motor vehicles yet their emissions account for one third. BYD has already developed a series of new energy models which can perfectly replace these vehicles.

BYD's developing 7+4 Strategy expresses BYD?s EV philosophy. This extends into all forms of transportation, both on-road and off road. The "7" represents major conventional vehicles: bus, coach, taxi, private car, urban logistics truck, garbage truck and construction truck (e.g.: concrete mixer); and the "4" represents specific
off-road products: warehouse, mining, airports and ports.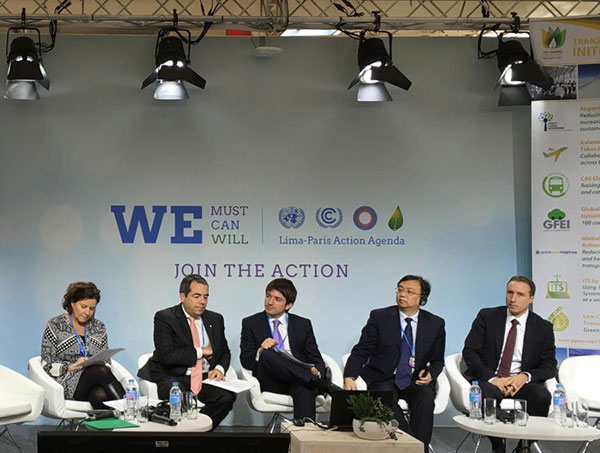 Addressing the important Transport Day at COP21, BYD Europe's Managing Director Isbrand Ho made clear that in BYD's view all vehicles in cities would ultimately be electrified.