Netherlands • 2015-06-11
BYD helps Schiphol to become one of world's greenest airports
Amsterdam Schiphol Airport is well on the way to becoming one of the greenest airports in the world thanks to a range of emissions-reducing strategies. The latest, announced last week
, is the adoption into service of a fleet of 35 pure electric BYD ebuses which are being used on airside to transport passengers between aircraft and terminals.

The 12m BYD ebuses are thought to be the first full size pure electric buses to provide transportation at a major world airport and are also the first in Europe to feature only two battery packs. The reduced number of battery packs, made possible by the application requirements of an airport, means more space for passengers and reduced overall weight – which itself means more efficient operation.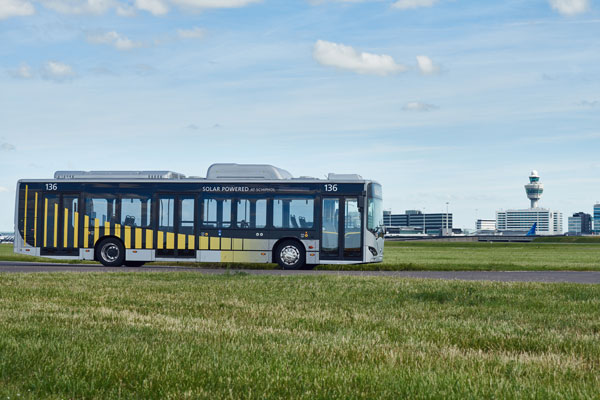 The Schiphol authorities chose BYD after a competitive European tender process. Extensive trials of the ebus have also taken place in 47 major European cities and have demonstrated that pure electric buses are fully viable, can usually perform a full day's duties on a single charge and – due to the much lower cost of electricity compared to diesel fuel – deliver a strongly reduced Total Cost of Ownership.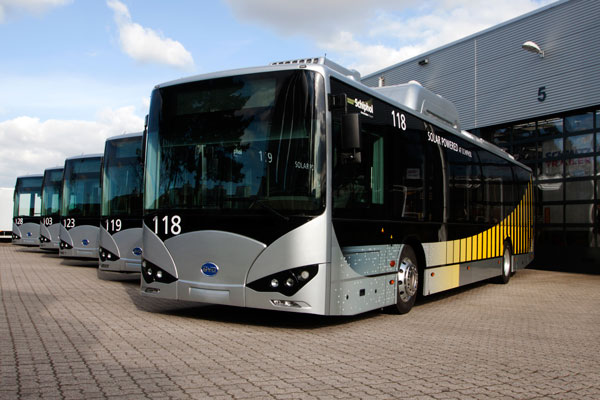 "BYD is proud to be able to offer Schiphol a carbon-free solution for its airside passenger handling, something which is a major contributor to the airport's aim of being a world leader in green transportation", said Isbrand Ho, Managing Director, BYD Europe. "The ability of airports to go green is really all about reducing emissions on the ground – and there is tremendous potential for us to assist in the process. When you consider that just one airline is likely to operate thousands of pieces of equipment with a diesel engine at each major airport you can see the scale of the opportunity".
The Schiphol contract follows two years of successful operation of a fleet of BYD ebuses on the Dutch island of Schiermonnikoog which has electrified its entire fleet, with the result that the operation was voted No 1 for public transport in the Netherlands by passengers. In addition two ebuses have completed nearly 18 months of service in London and many more European operators are actively considering placing orders given the potential of the ebus to eliminate roadside emissions and dramatically reduce operating costs thanks to the lower price of electricity compared to diesel.