2015-06-11
BYD launches latest pure electric ebus at UITP and challenges the transport industry
The world's largest maker of pure electric full size buses, BYD, showed off its latest model and urged European bus operators to get on board the electric bus
revolution at the UITP (International Union of Public Transport) Show in Milan, Italy, 8-10 June.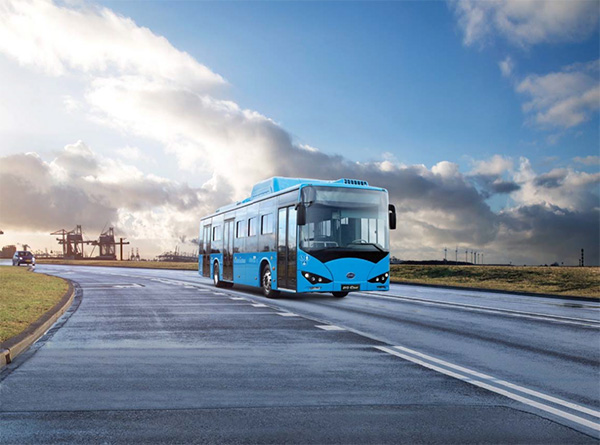 The BYD stand features a heavily enhanced and Europeanised version of its 12m full size single decker bus. Much improved battery technology means that only two battery packs are necessary (all previous models in Europe have had three packs), allowing increased passenger space in a typical European layout, improved driver visibility and reduced weight. Despite the smaller batteries the bus is still capable of delivering 260km on a single charge when measured against UITP's own SORT test standard.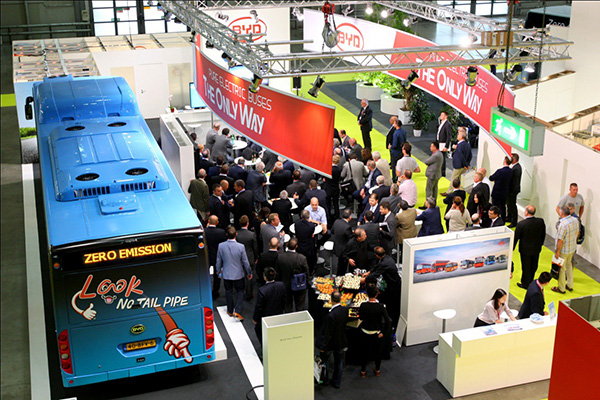 Introducing the enhanced ebus, BYD Europe's Managing Director Isbrand Ho revealed that an 18m articulated ebus and 10.2m double decker for London would be unveiled at the Busworld event in Belgium later in the year and that an 8m midi bus is now available in China.
He laid down this challenge to his audience of bus operators and media from around the world: "There no longer any viable reasons not to go pure electric. We can meet any range requirement. We can provide a wide range of specifications and vehicle sizes. We can dramatically improve total cost of ownership compared to diesel buses. BYD will in due course be able to offer European operators European-built buses. We don't build diesel buses; we only offer totally emissions free public transportation – from the start, all the time, for every kilometre."
"So, I earnestly urge you, go back and consider why Europe is still waiting when proven pure electric buses are ready to carry European passengers and also enhance European cities' air quality. Not tomorrow but today!" he said.

Mr Ho acknowledged the current strong market position of hybrid bus models in Europe. "Hybrid, which was meant to be only a stop-gap solution, is unsustainable. It's too expensive with two drivetrains on the same vehicle, a vehicle which is still polluting. But in Europe, hybrid is popular for two doubtful reasons. Firstly, local and national incentive programmes encourage the use and production of hybrid buses in an attempt to protect the traditional bus industries. Secondly, bus operators are sometimes ill equipped to fully understand the full range capabilities of an electric bus. We need to accelerate our efforts to help those operators understand." he added.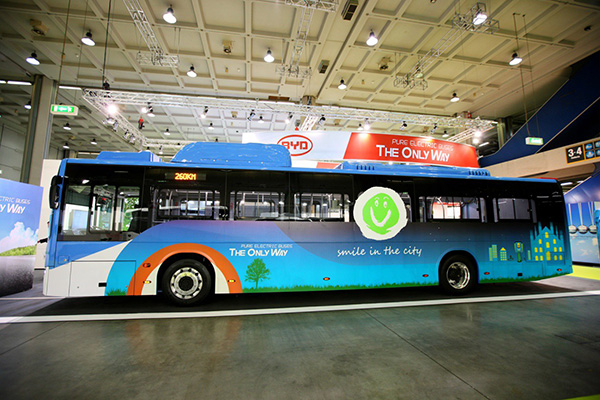 The 12m ebus on show is similar in specification to the fleet of 35 ebuses which BYD is supplying to
Amsterdam Airport Schiphol, the first in the world to go pure electric for its airside passenger transportation.