Netherlands • 2015-04-27
BYD's pure electric bus fleet on Schiermonnikoog judged No 1 in Netherlands
An independent survey of public transport passengers throughout the Netherlands in 2014 has rated the service of the fleet of six BYD pure electric buses on the holiday island of Schiermonnikoog as the best in the country.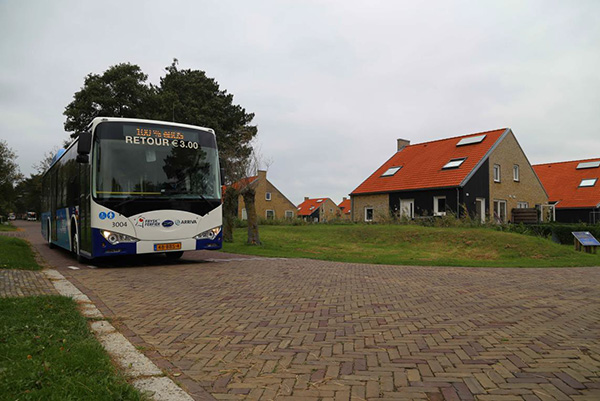 Compared to a national average satisfaction level of 7.4 the BYD ebuses operated by Arriva scored a very high figure of 8.4. The survey took into account the views of both bus and train passengers.

The BYD buses were highly rated by passengers for their low noise levels, ease of boarding (entry level height)
and overall comfort.
The BYD ebuses in Schiermonnikoog have been in service for two years and during that time have achieved fuel costs savings of 26% compared with conventional diesel buses. These savings will mean that the electric buses – which are more expensive to buy – will have breakeven point of five to six years. Since it is planned to keep them in service for up to 15 years this will provide the operator with an attractive return.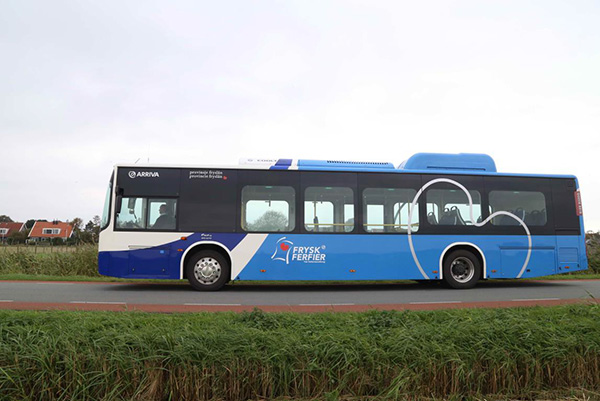 The buses and their drivers have been praised by Friesland Provincial Governor Johannes Kramer. His comments were sparked both by the economics of the ebus fleet but also by their ability to keep running in the adverse weather conditions often encountered on Schiermonnikoog. Local newspapers last December pictured some of the buses operating across a flooded roadway in heavy seas in order to return island visitors to their ferry back home.

Isbrand Ho, Managing Director of BYD Europe (based in Rotterdam) said: "The Schiermonnikoog operators has proven beyond doubt the effectiveness, reliability and efficiency of our ebus. The buses there have performed really well despite some harsh climatic conditions".