2014-11-12
Schiermonnikoog bus stars for BYD at Bustech 2014
One of Europe's longest running full size pure electric buses is the star of BYD's stand at Bustech 2014, being held in Rosmalen, the Netherlands, on 11 and 12 November.
The bus is one of the fleet of six BYD ebuses which provides 100% of the public transport service on the Dutch Friesian island of Schiermonnikoog. Operated by Arriva, the six buses entered service in April 2013 and since then have each travelled around 24,000 km transporting residents and visitors on the resort island which is a designated National Park.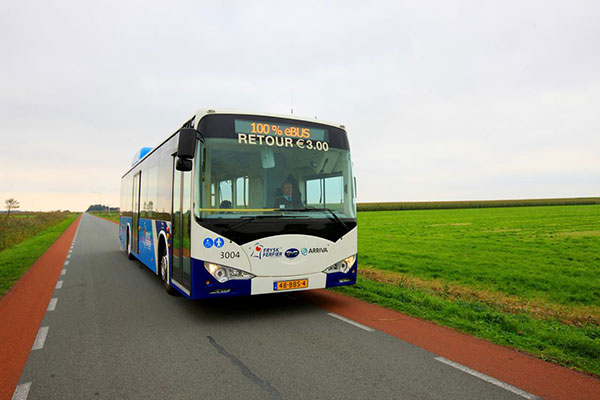 Compared with the diesel buses they replaced, the BYD ebuses have demonstrated some attractive cost savings as well of course as being entirely environmentally friendly. The much lower cost of electricity – 26% less even compared to bulk prices for diesel (€0.85/km for electricity versus €1.10/km for diesel) – means a break even time for the more expensive pure electric buses of only 5 to 6 years. The buses in Schiermonnikoog
are expected to remain in service for at least 8 years – giving an attractive return for the operator.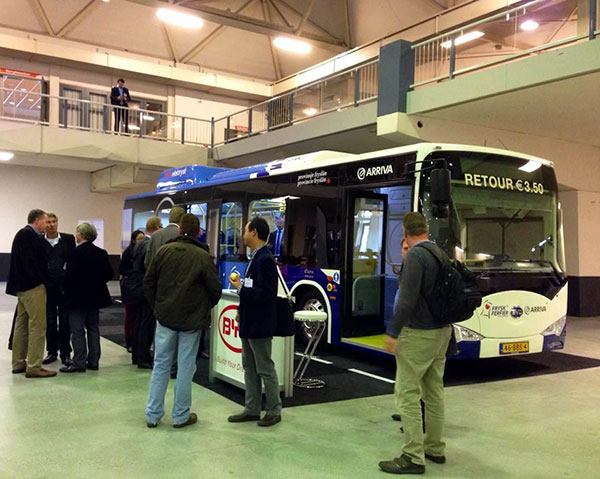 "For BYD Auto Europe, with our HQ in Rotterdam, the Netherlands is effectively a home market for us so it was entirely appropriate that the first ebuses to enter service in Europe did so in Schiermonnikoog. We are delighted that they have provided reliable, emission free transport and demonstrated the effectiveness of our advanced battery technology", said Isbrand Ho, Managing Director, BYD Europe. "Now we look forward to the entry into service of the next Dutch ebuses – the fleet of 35 ordered by Schiphol airport. Those will operate in a more high profile and heavily trafficked environment and will really underline the superiority of our technology".

Aside from the Dutch orders, BYD has demonstrated the ebus in more than 35 major or capital cities across Europe, with two in daily service in London.