Netherlands • 2013-12-11
Rotterdam chooses BYD e6 for its new electric taxi fleet
Rotterdam, The Netherlands – 10 December, 2013 – Rotterdam Taxi Centre (RTC), one of the biggest taxi operators in the Netherlands, is switching to electric taxis and has put into service two BYD e6 models, following successful extensive operation with an e6 model.
RTC plans to extend its fleet of emissions free pure electric taxis to 25 within the next 18 months, according the CEO of RTC Mr. Sjaak de Winter speaking at a ceremony inaugurating the new taxis in the city last week.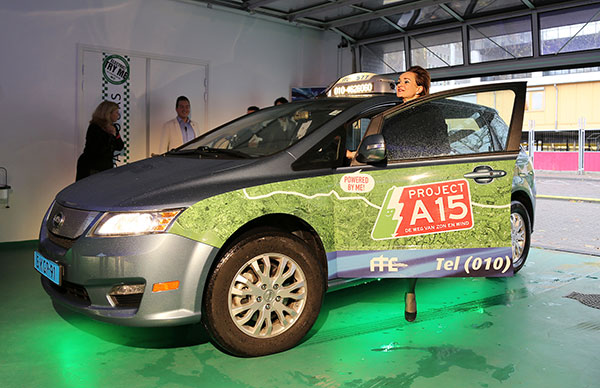 The City will install the 500th charging point in the City next week supplied with 'green' electricity from renewable sources. The successful trials of the BYD e6 taxi has demonstrated that the car has sufficient range to cover a typical day's operating cycle on a single charge and can be recharged quickly during breaks when required. The trials confirmed that the e6 gives its passengers a quiet and comfortable ride.

Vice Mayor Ms. Alexandra C. van Huffelen said: "Electric taxis like the BYD being put into service by the Rotterdam Taxi Company (RTC) are important for Rotterdam as they help a lot to improve the air quality; they will make an important contribution to cleaner traffic in the city".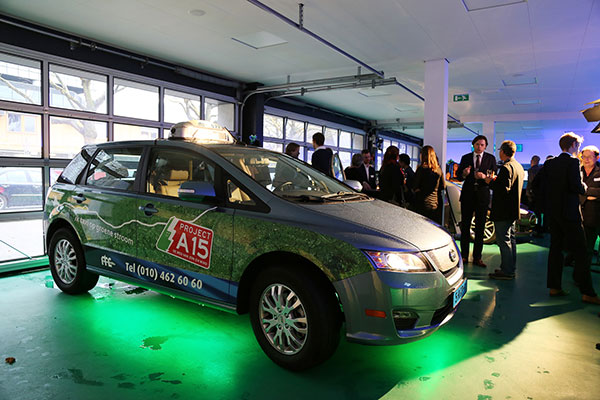 Speaking on behalf of BYD Europe, which has its headquarters in Rotterdam, the BYD Managing Director Isbrand Ho said: "We are delighted that our e6 has been chosen to provide pure electric, emissions free transport for taxi passengers in Rotterdam. The trials which have been undertaken indicate that the e6 will perform well in daily service, something we are confident by the fact that more than 100 million kilometres of passenger-carrying duties the e6 has already clocked in Shenzhen and Hong Kong".
The BYD e6 is a spacious, five-passenger, crossover vehicle powered by the BYD Fe battery (lithium-iron phosphate). The battery has a more than 4,000 rated cycle life with the highest safety level in the industry. It takes only two hours to fully charge the e6 using AC fast charging solution developed by BYD. This pure EV can then travel for an unprecedented range up to 300km (190 miles), providing both the driver and passengers with an excellent driving experience and zero emissions/zero pollution.