BYD offers the latest corporate information via RSS web feeds. Registering these addresses with your feed reader or RSS compatible browser allows you to automatically receive the latest news from us as it is updated, without having to visit this website.


Subscribe our RSS
Tue, 13 Nov 2018
BYD enters new market in Europe: Danish order for 27 ebuses
BYD is further expanding its footprint in Europe by confirming an order for 27 of its 12 metre pure electric buses for use in Copenhagen, the capital city of Denmark . It is the company's first order for electric buses from Denmark and the second new country to be entered in 2018, after confirming its first order for Portugal earlier this year.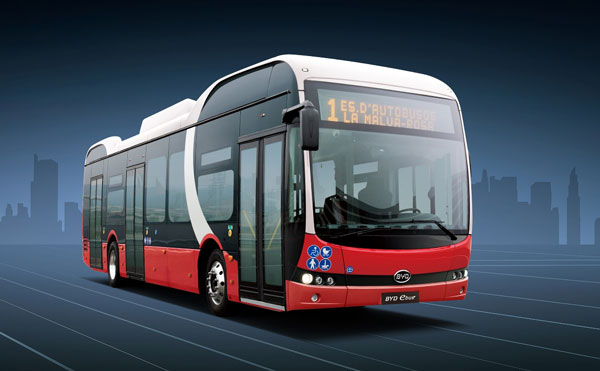 The order was placed by Anchersen, a Danish bus company, which operates on 19 of Movia's routes in Copenhagen. It is the first electric bus order for Anchersen.

The vehicles, which do not rely on opportunity charging, will be charged overnight at the Anchersen bus terminal in Avedore Holme and are then able to operate the whole day on a single charge.

The BYD buses are planned to start operation at the end of 2019 and will be running from the north to the south of Copenhagen city, between Emdrup Torv and Lergravsparken.

Søren Englund, COO at Anchersen: "Our company is showing that we are ready for the latest developments. We are now at the forefront of the transformation of the public transportation environment to zero emission electric power. Our goal is to have the same reliability with the new electric buses as with our current diesel buses. We have entered into an agreement with BYD because thorough investigation has shown us that BYD can meet the demands we and Movia have for the bus of the future."

Isbrand Ho, Managing Director at BYD Europe: "We are pleased to enter the Danish market and participate in the first phase of the transition towards better green public transport. With the deployment of our electric buses, the first step has been taken in replacing the diesel buses in Copenhagen. We are looking forward to a successful cooperation with Anchersen A/S, which will be our first partner in Denmark."