BYD offers the latest corporate information via RSS web feeds. Registering these addresses with your feed reader or RSS compatible browser allows you to automatically receive the latest news from us as it is updated, without having to visit this website.


Subscribe our RSS
Mon, 22 Oct 2018
BYD's First Energy Storage Project in Poland Begins Operations
New energy technology BYD's first energy storage project in Poland recently began operations in September 2018. This is also the first energy storage project in the Polish market , operated in partnership with ML System S.A., a pioneering firm in Poland's solar energy sector.

The newly launched energy storage project will be combined with a 1MW solar power plant also produced and sold by BYD, enabling peak shaving and create a more balanced power network. This was shipped in May this year and officially launched in September 2018. At present, Poland has an annual generating capacity of 350,000 megawatts, yet due to the country's rapid economic growth, an additional 1,000 megawatts are required annually.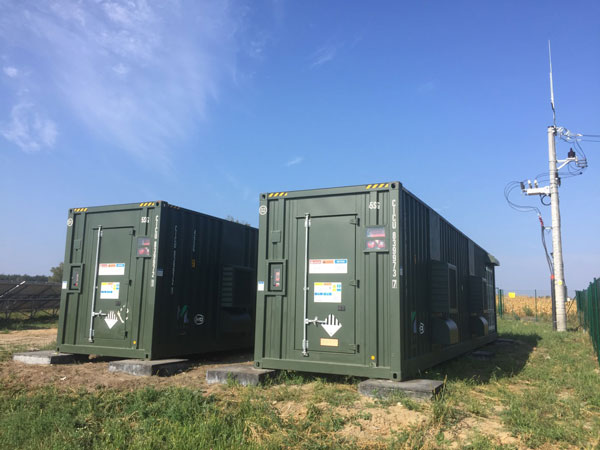 BYD Renewable Energy Business Development Director Mr. Guo Bin said, "This will create a lasting change, bringing a huge market share to new energy companies. We believe that this project will be able to provide valuable lessons for power market reform and at the same time further consolidate our position in the Polish energy storage market."

In order to achieve the EU's carbon emission targets, the Polish government introduced the "Energy Policy of Poland until 2030" in November 2009. According to the plan, by 2030, the proportion of coal used will be reduced from the previous 94% to 60%, and the remainder will be supplemented by new nuclear power plants, renewable energy and natural gas.

ML System S.A. Project Manager Mr. Marcin Pyzik said, "Based on BYD's good reputation and popularity in the European market, we actively invited BYD to participate in the very first application of battery energy storage in Poland's power market."

BYD, as the world leading energy storage solutions provider, is now supplying about 462MW/463MWh of energy storage products to customers in the US, Germany, France, Japan, Switzerland, Italy, Canada, Australia and South Africa.