BYD offers the latest corporate information via RSS web feeds. Registering these addresses with your feed reader or RSS compatible browser allows you to automatically receive the latest news from us as it is updated, without having to visit this website.


Subscribe our RSS
Thu, 05 Jul 2018
Spain's largest 12m electric bus order secured by BYD
BYD has secured its second electric bus fleet order in Spain. The order for 15 pure electric 12 metre BYD ebuses is at the also the largest ever 12m electric bus fleet order in Spain. The vehicles, which will operate in the city of Badajoz, have been ordered by TUBASA, a public transport operator belonging to Grupo Ruiz, one of Spain's leading road passenger transport groups. In April this year, BYD already confirmed another Spanish order, eight 12m ebuses for the city Badalona in Barcelona province, which is scheduled for delivery in the beginning of 2019.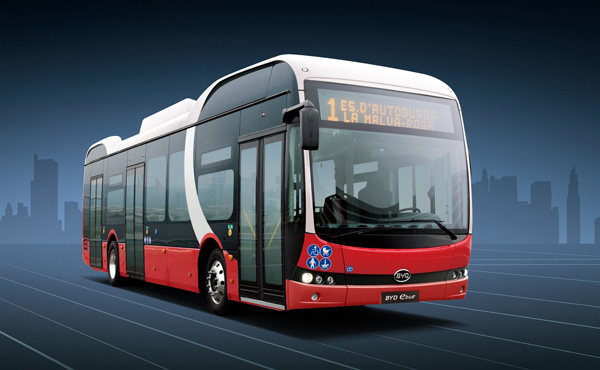 All BYD electric buses will be equipped with the latest advanced generation BYD Iron-Phosphate batteries including thermal management system, and powerful rear axles. The vehicles are expected to be delivered in spring next year.

Isbrand Ho, Managing Director at BYD Europe: "Our potential in the Iberian market is rapidly growing with consecutive orders from Spain and Portugal. Up till now we have confirmed 32 ebuses that will be running in both countries by summer 2019, and we have confidence there will be more to come. We are pleased that these cities have already chosen for zero emission buses that contribute to the air quality."